Karisma Kapoor Drags Sister Kareena Kapoor Behind While Posing For Paps, User Says "She Is Jealous" See Here!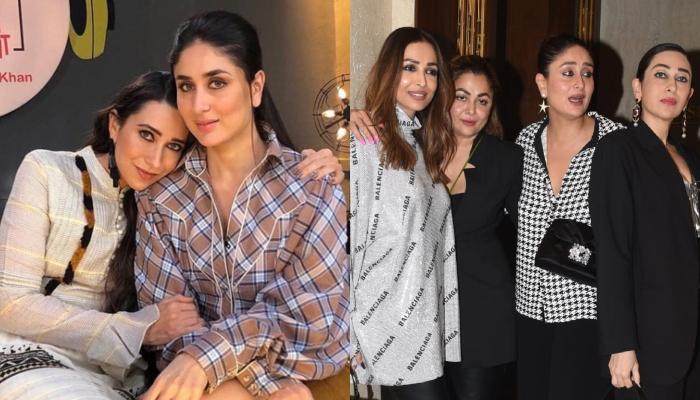 On December 5, 2022, fashion designer Manish Malhotra threw an extravagant birthday celebration. When posing for pictures at the occasion, Karisma Kapoor was mocked for leaving her sister Kareena Kapoor behind. Manish Malhotra, a well-known fashion designer, celebrated his birthday on December 5, 2022, by throwing a big party at his home. The star-studded event was attended by numerous celebrities, who all dressed to impress. The Kapoor-Arora sisters were among the attendees when they arrived at the event, which left everyone in awe of their beauty and fashion sense.
Kareena Kapoor Khan, a Bollywood actress, and her sister Karisma Kapoor, as well as Malaika Arora and her sister Amrita Arora, turned heads with their stylish choices. Karisma looked stunning in a black pantsuit, while Kareena opted for a simple black and white checkered top and black flared pants for the event. Malaika, on the other hand, chose a black pair of high-heeled boots and an oversized Balenciaga top. Amrita Arora, her sister, wore an all-black outfit in the meantime.
One of the videos showed the entire girl group posing collectively while visiting Manish Malhotra's birthday party. It goes without saying that the squad looked elegant in their individual outfits for the occasion. By chance, Karisma attempted to squeeze into the picture and pushed Kareena back while the divas posed for the photographers. However, Bebo was overheard stating when the paparazzi requested her to go forward, "Kahaan se aaun main?"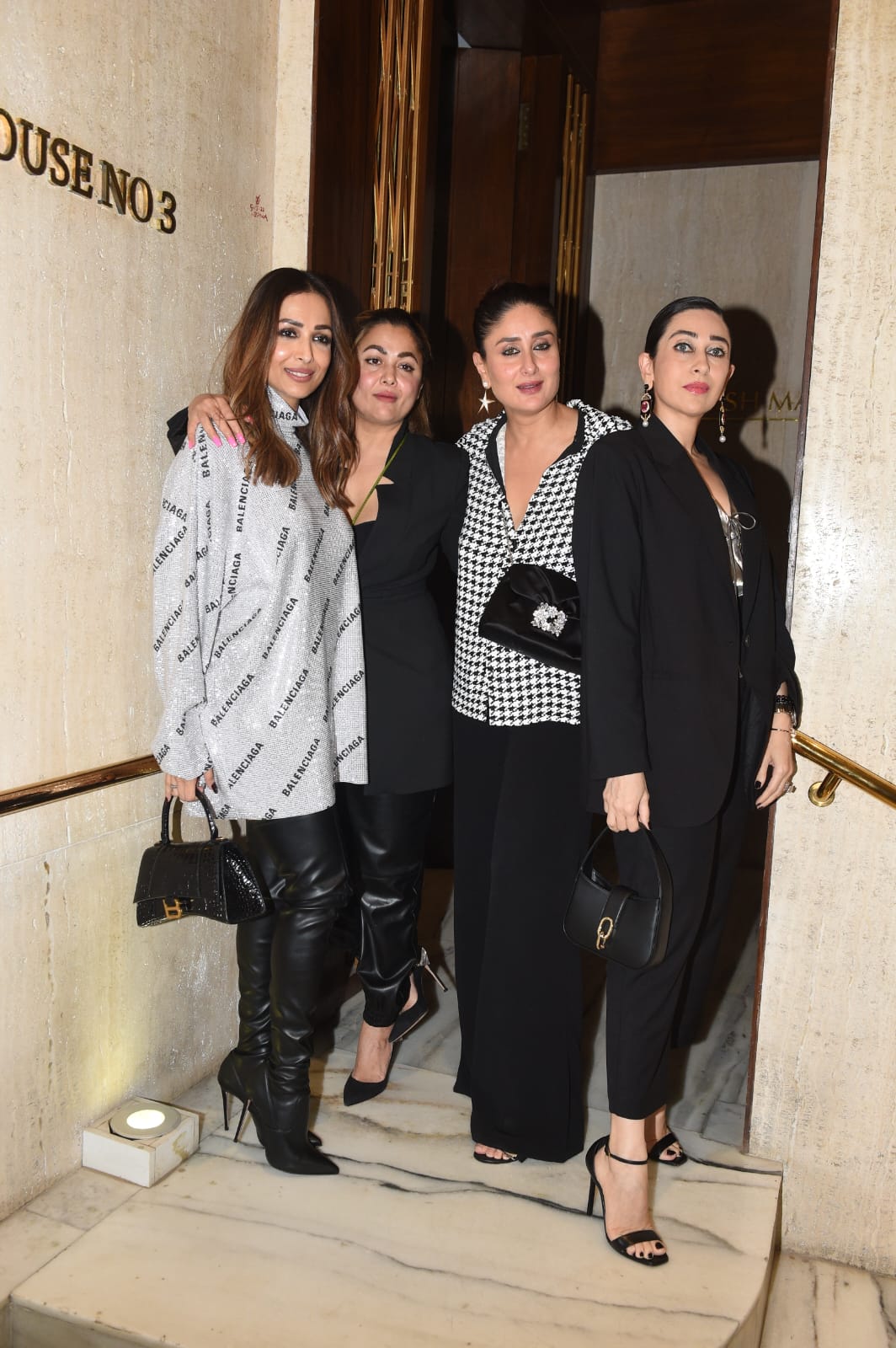 As soon as the video got viral online, several online users began making fun of Karisma Kapoor for shoving her sister Kareena out of the picture. When she was mentioned in the piece, they filled the comments area with disparaging remarks. Another user wrote: "Karisma Kapoor ka alg hi chal rha hai posing sesh", another one wrote, "She has always been like that, either she's posting weird pics of bebo or she's just acting superior. Such a jealous person." Check out the comments below: