Karan Kundrra Performs 'Aarti' For Ladylove Tejasswi Prakash, Gives Her A Grand Welcome At A Friend's Home; Checkout Here!
Bigg Boss 15's lovebirds Karan Kundrra and his girlfriend, Tejasswi Prakash met at his friend's home and gave her a grand welcome by conducting 'aarti' for her. In the Bigg Boss 15 house, we had observed a love story that had shown during the time of the show. The love story of Karan Kundrra and Tejasswi Prakash is spreading even outside the reality show.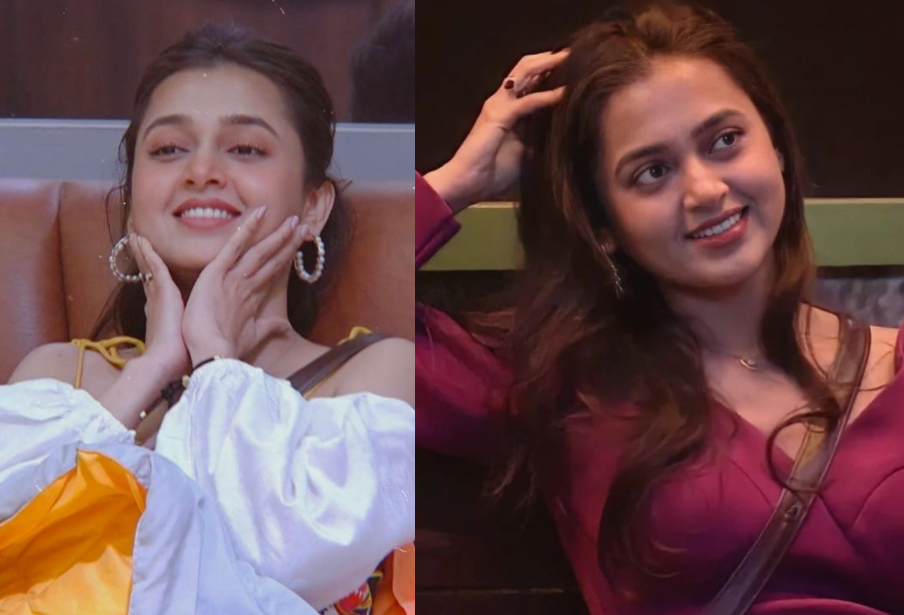 Karan Kundrra and Tejasswi Prakash's bond had faced good to bad phases and they had an understanding strong bond with each other. Besides outside the house, we are treated to some adorable 'Tejran' moments every day. This time, Karan Kundrra outshines the level of being a perfect boyfriend and proved his love for him, as he welcomed Tejasswi at his friend's home with aarti. The couples Karan Kundrra and Tejasswi Prakash can't live without each other as we can see now.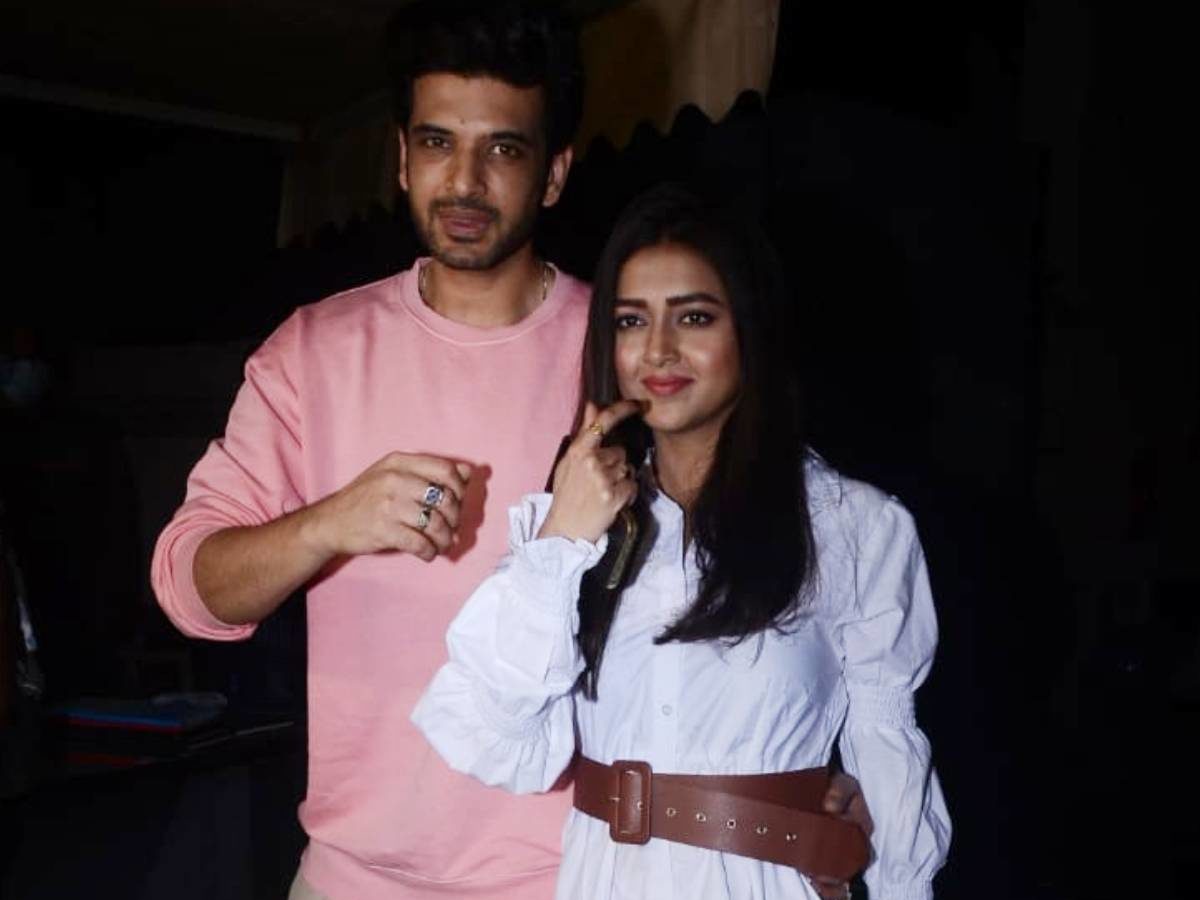 Karan Kundrra had shared a post on his Instagram stories and had shared a mushy video, in which one could see him standing outside Tejasswi's house as she was standing on her balcony for each other. They were seen having a gooey conversation, and their happiness was visible on their faces. As we had seen the lovebirds' 'Romeo-Juliet' moment. Tejasswi Prakash has been shooting for Naagin 6, her beau, Karan Kundrra, is often captured picking her up from the sets.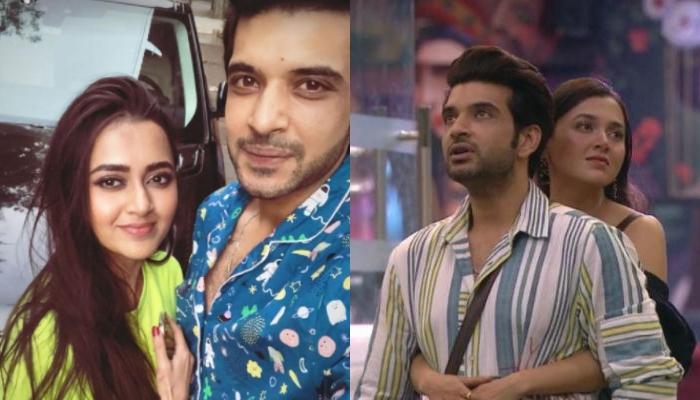 A few days before, Karan Kundrra got together with his friends, Jessica Khurana and Omi Singh, at her home. As Tejasswi re-joined them, Jessica welcomed her with a puja ki thali and tika, leaving her amazed. Afterward, Karan Kundrra also grasped the puja ki thaali and performed aarti for ladylove Tejasswi. He also kissed her cheeks and gave her a warm hug as she could not help but blush at her boyfriend's sweet action.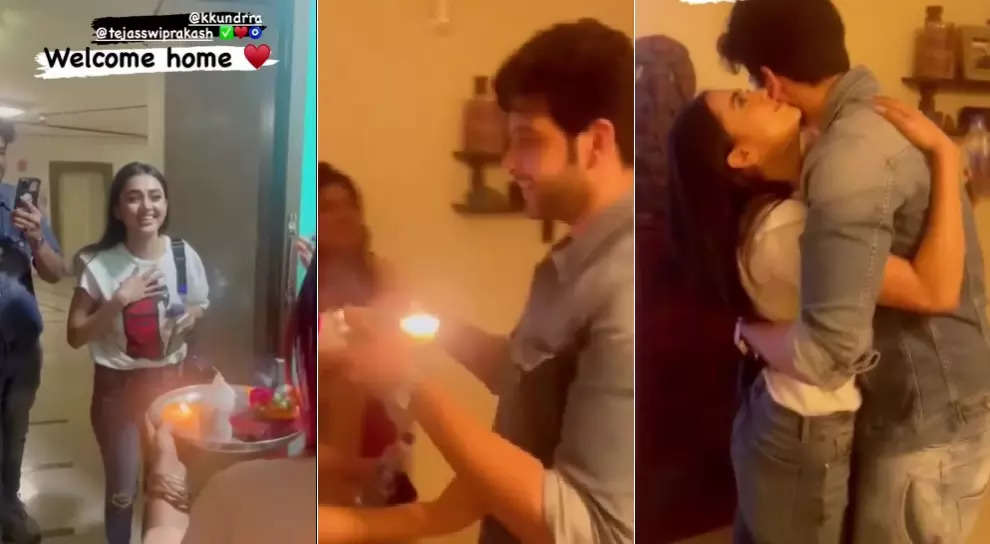 After the Bigg Boss 15 finale, Karan Kundrra had shared a post on his Instagram stories and had dropped a gooey selfie with his girlfriend, Tejasswi Prakash. While Karan could be seen wearing a blue-coloured printed shirt, Tejasswi had looked gorgeous in a vibrant green T-shirt and had melted our hearts with her precious smile.
Moreover, Bigg Boss 15 winner Tejasswi Prakash had posed to the camera with a quirky expression as she had received a grand welcome from Karan and her loved ones at her home.
Tejran's fans are always overwhelmed to see their chemistry!