Kangana Ranaut Praises Deepika Padukone For Her Appearance At The 95th Academy Awards: See Post!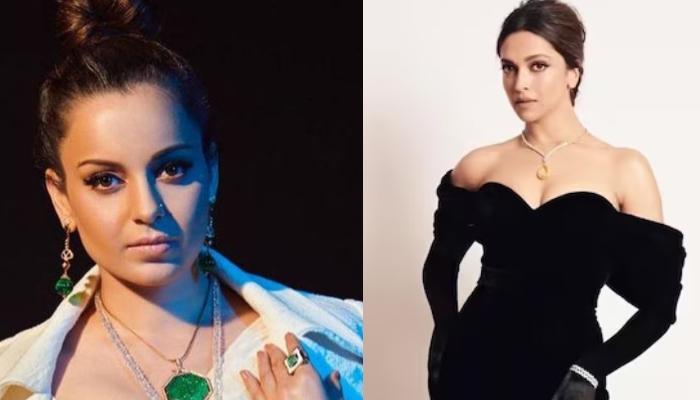 Bollywood actress Kangana Ranaut stunned netizens when she praised Deepika Padukone for her performance at the 95th Academy Awards. RRR, the movie starring South Indian superstars Ram Charan and Junior NTR, rocked the 95th Academy Awards. The nation is ecstatic and is taking in the moment as a result of the movie's song, "Naatu Naatu," winning the Academy Award. In addition, Deepika Padukone, an actress, raised India's reputation by appearing at the Oscars to introduce the song Natu. In the meantime, a tweet from Bollywood actress Kangana Ranaut has come to light and is generating conversation.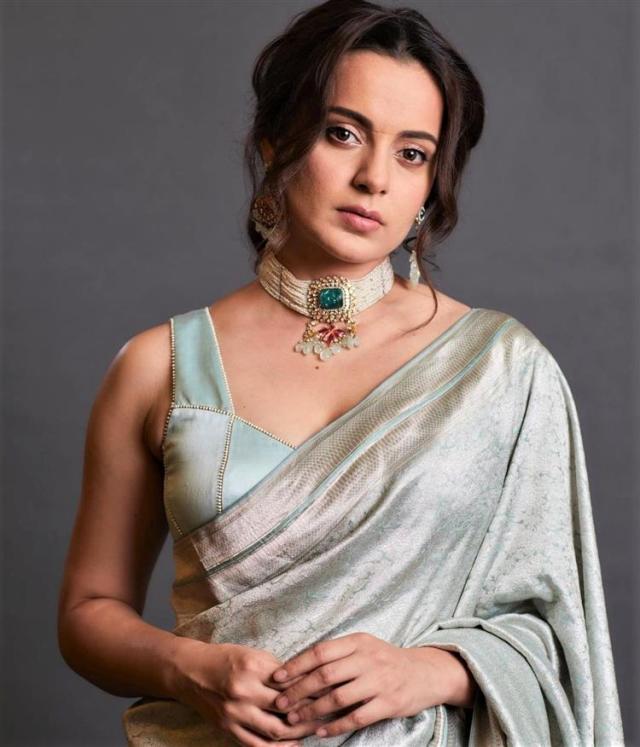 As a presenter, Deepika Padukone attended the Oscars, and throughout the ceremony, her grace won over the audience. Kangana Ranaut, a Bollywood actress, thanked Deepika Padukone on Twitter for upholding the nation's honour. She also praised her assurance and said it takes strength to stand and speak with such grace. She posted the following on Twitter: "How beautiful @deepikapadukone looks, not easy to stand there holding the entire nation together, carrying its image, reputation on those delicate shoulders and speaking so graciously and confidently."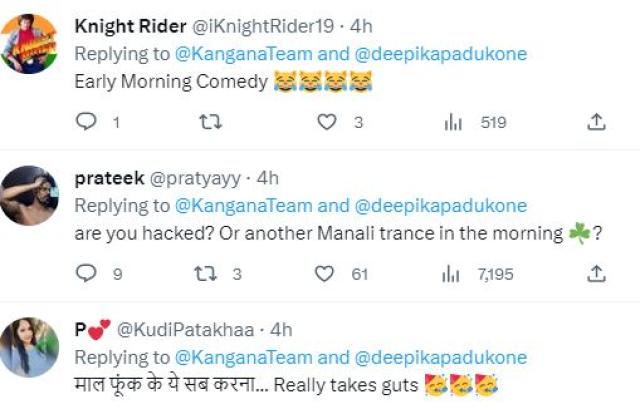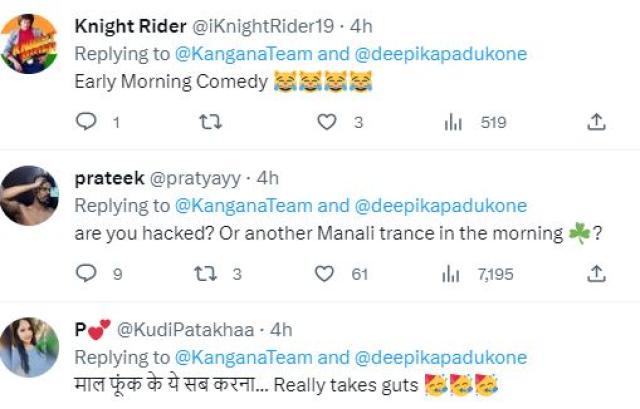 Netizens responded fast to Kangana Ranaut's statement of gratitude after her tweet went viral. They swarmed the comment area of the page and disputed the claim that her account had been compromised. Shocked by her response, one user remarked, "Another person commented, "Are you hacked? Is this real or just a morning dream, lmfao can't believe. Or perhaps another morning Manali trance ". Early Morning Funny, wrote a third user. See the comments below: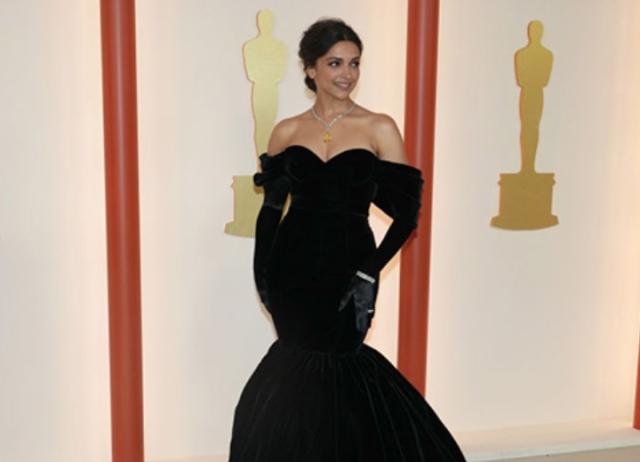 A few years ago, Kangana Ranaut made a subtle jab at Deepika Padukone's mental health. the year 2020, on World Mental Health Day. Judgemental Hai Kya is a movie that Kangana recommended her fans to see. She noted these in her tweet: "The film that we made for Mental Health awareness was dragged to the court by those who run depression ki dukan, after the media ban, the name of the film was changed just before the release causing marketing complications but it's a good film, do watch it today."
At the 95th Academy Awards, Deepika Padukone's cool, composed demeanour and unwavering confidence brought the country great pride. Everyone is complimenting the actress from Om Shanti Om for gracefully attending the awards ceremony. The actress dressed beautifully for the occasion in a black gown. With a Louis Vuitton off-shoulder gown, Deepika Padukone exuded glamour at the 2023 Oscars. Together with the gown, Deepika accessorised her look with a messy bun and a diamond necklace, bracelet, and ring.