Kangana Ranaut Opens About Brands Cancelling Her Contracts, "I Don't Do Item Numbers And Whatever Little I Earn…"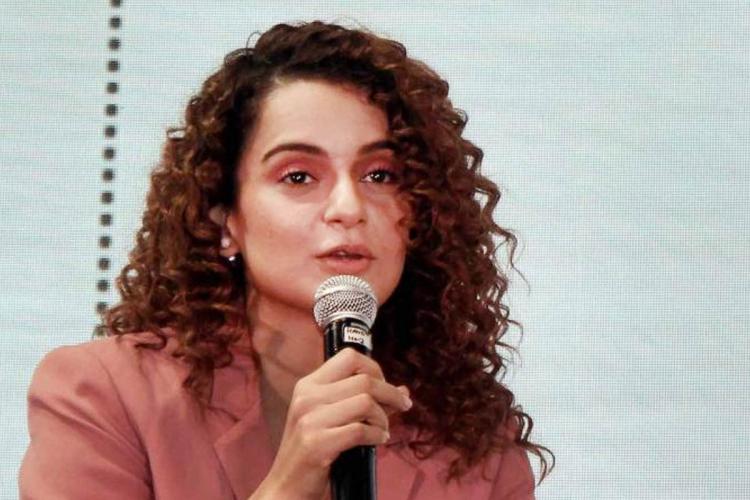 Kangana Ranaut has been at the focal point of controversies for a long time now. Ever since she got access to her Twitter account that was earlier managed by her fans, she has been making some really bold statements. She has bared no one and constantly been sharing her unapologetic views on all things happening in the country. And this hasn't come easy for the actress. Apparently, she has lost many contracts and is earning very meager.
In a tweet made by Kangana Ranaut, the actress revealed that all brands have canceled her contracts. Kangana stated that she doesn't endorse fairness creams, Doesn't do item numbers or films with big heroes, and on top of that brands have also canceled her contracts. "I don't mean to brag,I don't do fairness creams,item numbers,shows,big hero films and now all brands cancelled my contracts also,still whatever little I earn most of it I give away and in return gain so much more,not able to express how to encourage people to give,that's all," wrote Kangana.
Meanwhile, Kangana Ranaut has been hitting headlines for criticizing Greta Thunberg and international pop sensation Rihanna's tweet about the farmers' protest. While lashing out at Rihanna, Kangana called her a fool.
Kangana had tweeted, "No one is talking about it because they are not farmers they are terrorists who are trying to divide India, so that China can take over our vulnerable broken nation and make it a Chinese colony much like USA… Sit down you fool, we are not selling our nation like you dummies."