Hrithik Roshan's Emotional Video After Father Rakesh Roshan Shot By Assailants Resurfaces; Watch Here
Sure, the world of entertainment is filled with glitz and glamour but we often neglect its dark side. In the early years, there were rumors that most of the films were indirectly backed by mafia dons. The superstars are always on target by the underworld who often demand money from them. One such incident that happened in the early 2000s was with Hrithik Roshan's dad Rakesh Roshan.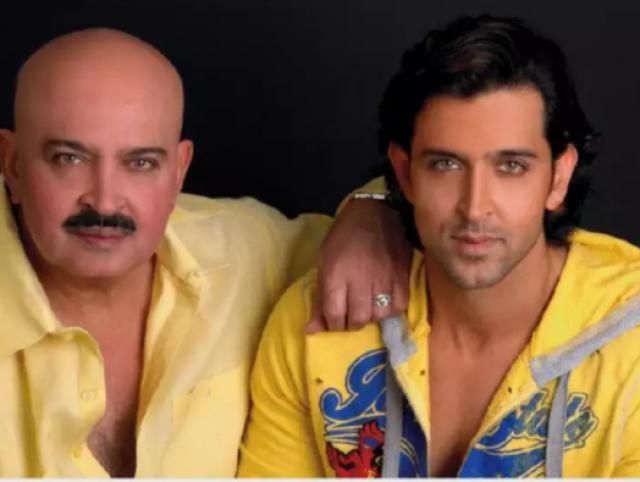 Hrithik made his Bollywood debut with 'Kaho Naa Pyar Hai' in the year 1999 which became an instant hit. The movie directed by Rakesh Roshan became a blockbuster and opened many doors of opportunities for Hrithik Rohan. With the film's success, the Roshan family's financial issues were also resolved as they were not going through the best phase at that time.
In his early interviews, Hrithik Roshan mentioned that his family always had financial insecurity. But what more shook the family was when Rakesh Roshan was attacked by assailants outside his Santa Cruz office in January 2000. According to reports, the Assailants fired six rounds out of which two bullets had hit Rakesh Roshan.
During the film fare awards in the year 2001, Hrithik Roshan took the opportunity to share about the tragic incident. In the video that has resurfaced, Hrithik Roshan could be seen getting emotional while his father Rakesh Roshan sitting in the audience is also teary-eyed.
Later, in an interview, Hrithik stated that 'Kaho Na Pyar Hai' was the biggest hit in five years at that time. But a lot of people didn't know that Rakesh Rohan had borrowed money to make this film. the mafia thought that the director has gained a lot of financial success from the film so they asked for money when Roshan's refused, and the assailants shot Rakesh Roshan point-blank.