Here's What Ranbir Kapoor's Mother Neetu Kapoor Has to Say about Alia Bhatt's Gangubai Kathiawadi
Alia Bhatt is on cloud nine after the screening of her upcoming film Gangubai Kathiawadi has received a positive response. The close friends and family of the actress have already watched the film and liked the performance of the actress. Ranbir Kapoor has already been showing off his 'Gangubai style' Namaste in the public.
Now the actor's mom Neetu Kapoor has also expressed her feeling for soon to be daughter in law's film Gangubai Kathiawadi. The veteran actress took to Insta profile and wrote, "Watch how @aliaabhatt hits the ball out of the park" with thumbs-up emoji.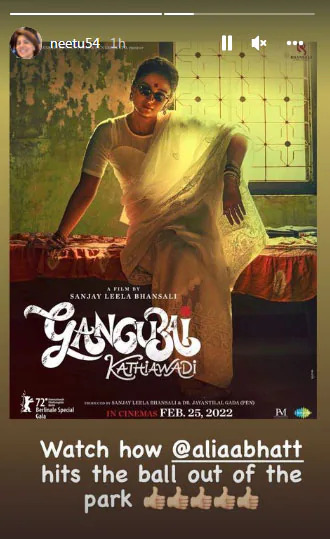 Yesterday, a video of Alia Bhatt was also doing the rounds on the internet where she could be seen ecstatic after the screening. The actress ran out happily and hugged her close friends and family before leaving the venue.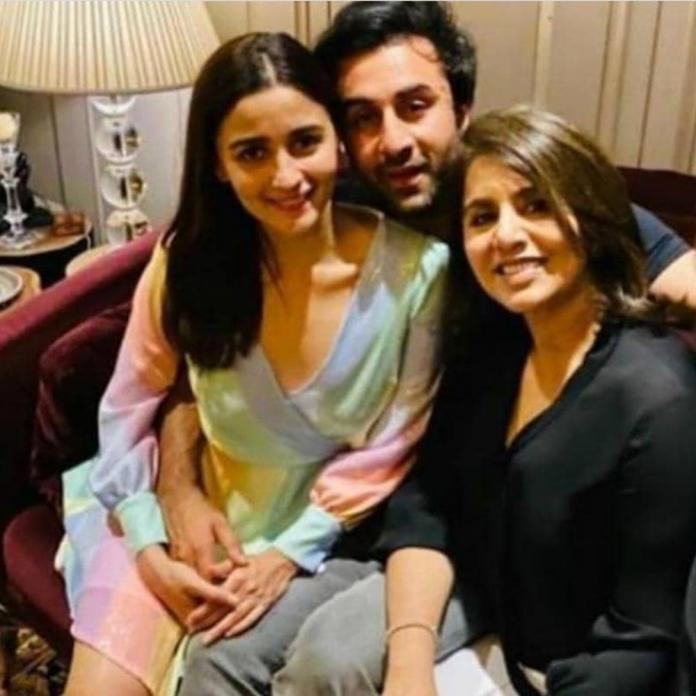 For those who don't know Gangubai Kathiawadi is directed by ace filmmaker Sanjay Leela Bhansali. The film is based on the life of Gangu who was sold to prostitution by her lover at a very young age. She later got in contact with an underworld don and became a mafia queen who also rescued the life of young girls from prostitution rackets.
Recently, the film had made it to the headlines after the family of Gangubai objected to the film trailer. According to the family, they were shocked to see their mother and grandmother as prostitutes while she was a social worker. However, now the court has passed the orders that there will be no delay on the releasing date of the film. This came as a relief to both Alia Bhatt and Sanjay Leela Bhansali.