Have Saif Ali Khan And Kareena Kapoor Khan Named Their Second Son? Grandmother Sharmila Tagore reveals it all
Saif Ali Khan and Kareena Kapoor welcomed their second child on 21 February. Kareena Kapoor gave birth to a baby boy via C-section delivery. The two already have a son named Taimur Ali Khan and his grandfather Randhir Kapoor in an interview revealed that Saif and Kareena's second child looks like Taimur. Now, it has been 7 days since the arrival of Saif and Kareena's newborn and their fans are eagerly waiting for the couple to announce the name. But the name hasn't been finalized yet. In a recent interview with Bollywood Hungama, Saif Ali Khan said that they haven't decided the name of their newborn son.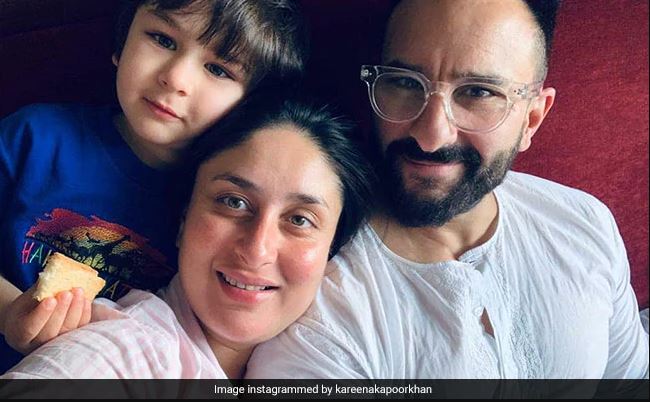 A Source also informed the portal that Sharmila Tagore is yet to see her new grandchild. "With the Covid situation being what it is, travelling from Delhi to Mumbai is not advisable for Sharmilaji and she may wait a bit longer before seeing her new grandson," said the source.
Recently, Saif Ali Khan in an interview revealed that he was not entirely convinced about the name Taimur. He had also considered renaming him after the backlash. He told Mumbai Mirror, "I should have added a disclaimer (to Taimur's name), as they do in the movies, that any resemblance to any person, living or dead, is purely coincidental. Yes, there were some people who raised some objections but obviously just to look at medieval history and to make value judgments is, I think, ridiculous, and a lot of people have said that on my behalf. I feel quite confident that we don't live in a right-wing society. As yet, India is still liberal and people are still open-minded."
In 2018, Kareena Kapoor had also opened up about the controversy for naming their child Taimur. "There was a lot of trolling, but there was also an immense amount of support. Not that the trolls mattered, because the night before I was going to the hospital, Saif asked me, 'If it's a boy, are you sure you want to do this? Let's change the name and call him Faiz. It's more poetic and romantic.' And I was like, no. If it's a boy, I want my son to be a fighter. Taimur means iron and I will produce Iron Man. I am proud to name him Taimur," she said.