At the Golden Globe Awards in 2023, SS Rajamouli's "RRR" won Best Original Song for "Naatu Naatu," with music director MM Keeravani raising the trophy at The Beverly Hilton Hotel in the USA. RRR, a blockbuster movie from the South Indian director SS Rajamouli, has earned a name for itself internationally and continues to be a source of pride for the Indian film industry.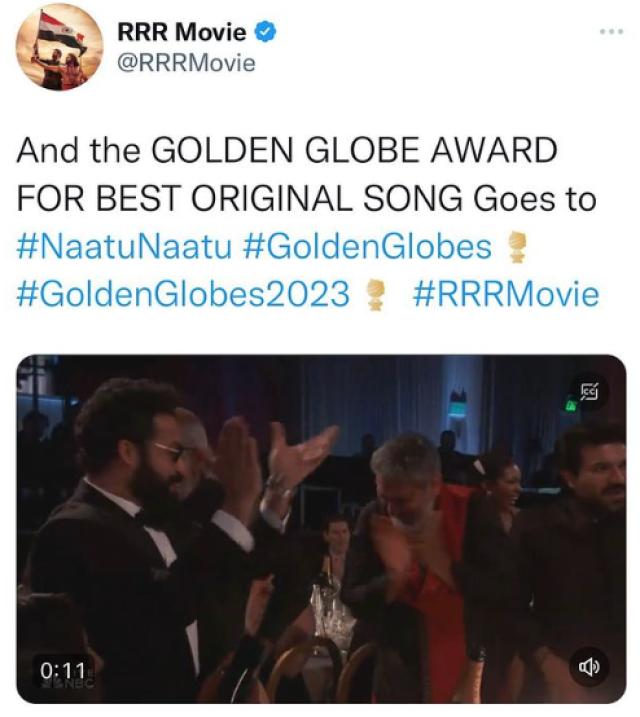 At the 2023 Golden Globe Awards, which were hosted at The Beverly Hilton Hotel in California, the song from the movie, Naatu Naatu, took home the Best Original Song trophy. Every Indian has been shocked by the news of RRR's significant Golden Globe Award victory. Social media is awash with images of Ram Charan, Jr. NTR, SS Rajamouli, and MM Keeravani from the Golden Globe Awards ceremony, and their broad smiles are beaming pride over the entire country.
Best Original Song, Naatu Naatu composer, MM Keeravani's emotional speech at Golden Globe Awards 
While the RRR team's photos from the 2023 Golden Globe Awards have received a lot of praise from the public, everyone was moved by MM Keeravani's prize acceptance speech. The famous composer was speaking to the crowd inside The Beverly Hilton Hotel when he became overwhelmed. The talented composer MM Keeravani, however, refrained from crying and thanked his wife, MM Srivalli, for her unwavering support throughout his career.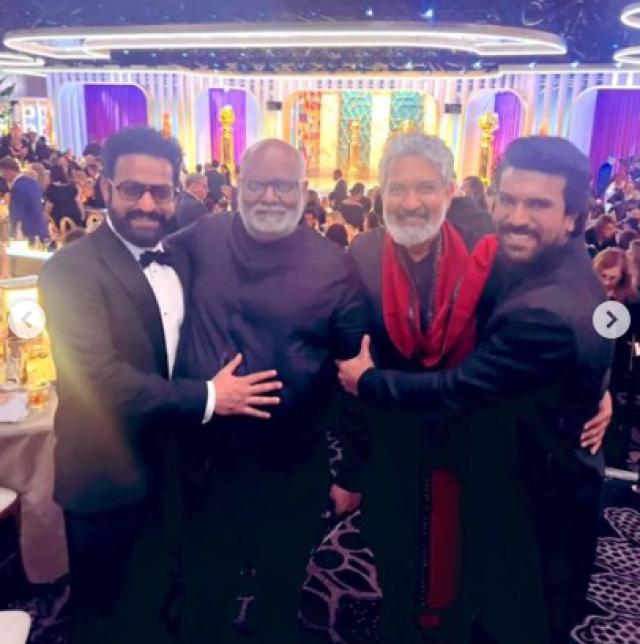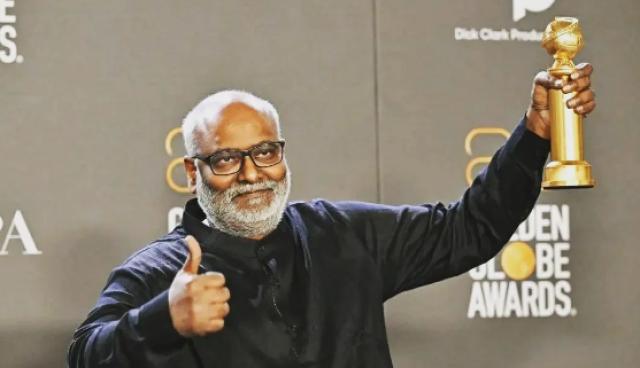 In his speech, MM Keeravani further expressed gratitude to SS Rajamouli for having faith in him and to the actors Ram Charan and Jr. NTR, whose enthusiastic dance routines elevated this song even further. The composer's award-winning speech is now quickly ascending the hot lists via video.
RRR lost to Argentina 1985 in the Best Non-English Language Film category
Argentina 1985 won the award for Best Non-English Language Film, defeating SS Rajamouli's RRR, which was also nominated in that category. However, the nomination of one of their films for a Golden Globe was undoubtedly a momentous occasion for the Indian film community.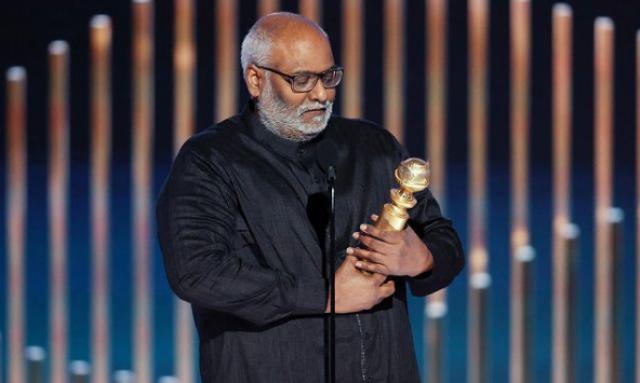 The fact that billions of filmmakers from all over the world compete to be nominated for this renowned awards show each year speaks volumes about the intense competition for those spots. The fact that SS Rajamouli's RRR was nominated that evening for Best Non-English Language Cinema is unquestionably a major accomplishment for the Indian film industry.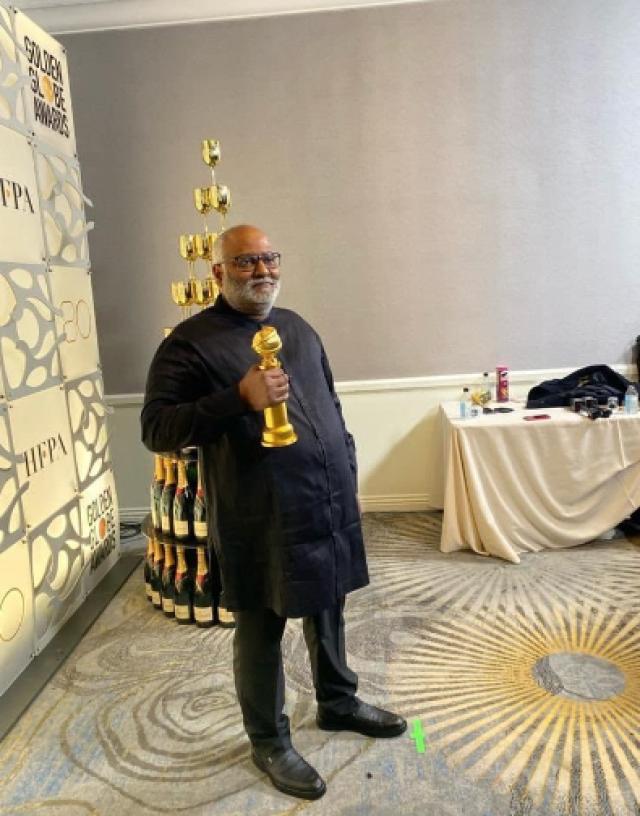 A few days ago, Jr. NTR posted a picture of music composer MM Keeravani on his Instagram handle. The renowned composer is seen standing on stage and looking at his Golden Globe Award. On social media, the priceless image has already gained widespread traction. Jr NTR wrote a few comments in the caption of this image to pay tribute to the legendary music director, and they are as follows: "Congratulations Sirji on your well-deserved #GoldenGlobes award! I've danced to many songs throughout my career but #NaatuNaatu will forever stay close to my heart… #mmkeeravaani #rrrmovie."