Furious Deepika Padukone Reacts To Influencer's 'Tiny Clothes' Remark Over 'Gehraiyaan' Promotions
Deepika Padukone has blasted an influencer who recently commented on the length of her clothes. The otherwise calm and composed Deepika is known for taking no garbage from the people. The actress in the past has spoken about things said about her cleavage and wrote a note to the journalist asking about it. Deepika is known for speaking her mind whenever there is a situation that can have a bad influence on people.
Recently, the actress has been hitting the headlines for her sizzling looks for her upcoming film Gehraiyaan's promotion. The movie is directed by Shakun Batra and also features Ananya Pandey and Sidharth Chaturvedi. While promoting the film the actresses were seen in glamourous avatars and were donning beautiful dresses. However, recently an influencer wrote a story about Deepika's clothes getting tiny during the promotions.
The actress took notice of the story and immediately took to her Instagram handle to give it back to the influencer. The influencer's name is Freddy birdy who is also followed by actresses like Anushka Sharma and Kareena Kapoor Khan. Freddy wrote a post that stated, "Newton's Law of Bollywood. The clothes will get tinier as the Gehraiyyan release date approaches." Freddy also wrote a caption that read, "Necklines and hemlines are Gehraiyaan."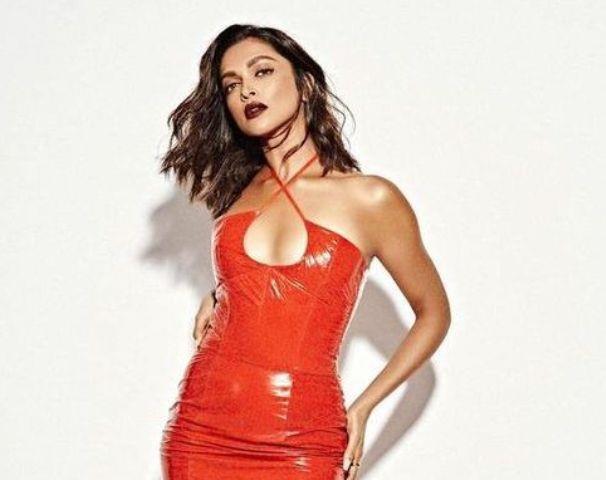 To make the influencer taste his medicine Deepika wrote, "Scientists say the universe is made of protons, neutrons, and electrons. They forgot to mention morons." She added a '#IYKYK' sticker.
Apparently, Freddy's post was liked by another Bollywood actress Mrunal Thakur who later replied to the person who shared a screenshot of her liking the post. She told the person to spread positivity instead of hate.