Food Delivery App Zomato's Ad featuring Hrithik Roshan, Katrina Kaif didn't Go Well With Netizens; Deets Inside
Lately, the consumer or the audience has been actively criticizing the ads which are glorifying the wrong practices. The latest one to join the list is the food delivery app Zomato's ad which has been released recently. The ad features actor Hrithik Roshan and actress Katrina Kaif and shows how the delivery partners don't even have the time to take a selfie because they have to meet the deadline.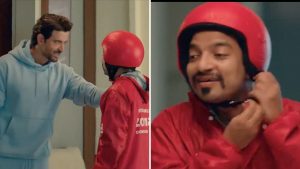 The ad has left the Netizens angry and has drawn a lot of criticism from the audience online. Many users came forward and mentioned that the ad is simply glorifying the over-working by the delivery partners and also criticized the company for paying less.
Many users also complained that the Zomato Executives are pressurized to work for longer hours and achieve impossible tasks. One of the users wrote, "So zomato agrees that they overwork their delivery executives. Also, why don't you pay your delivery executives instead of paying these celebrities to do these ads?"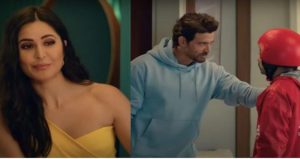 After a lot of criticism, zomato now has come up with a long post explaining their ad, saying their ad is well-intended but has been misinterpreted by some people. To this, a lot of netizens have commented that if a big company like Zomato has to explain their ads then it surely goes wrong.
The other side of the story… pic.twitter.com/hNRj6TpK1X

— zomato (@zomato) August 30, 2021
One of the users wrote "Thank you for explaining your goals. Both ads have failed on all counts. They are tone-deaf and portray your delivery partners as victims, not heroes. But then, if you have to back up an ad with long-form text like this, you already know it has failed," he wrote.
Another user commented that "When such a big company like dis has to explain their ads we know how much toxic n hypocritic we r behind a keyboard! Before talking abt their payouts do we tip n talk respectfully to dem? But no! We r better behind a keyboard to trash!" wrote the user.