FIR Filed Against Poonam Pandey For Shooting A Porn Video In Goa: Report
Controversy favorite Poonam Pandey has again made to the headlines. According to the reports, A FIR has been filed against Poonam for allegedly shooting an obscene video in Goa. Women's wing of Goa Forward Party lodged a complaint against model-actor Poonam Pandey in Goa, for shooting a nude video in the state of beaches. As per reports, Poonam allegedly shot a "porn video" at Goa's Chapoli Dam.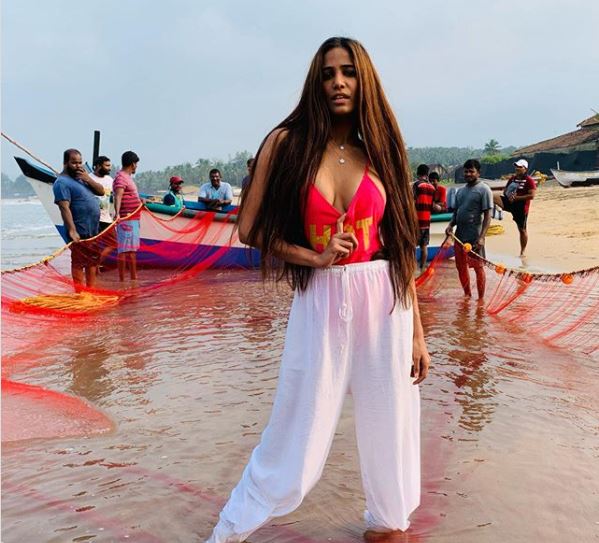 women's wing of Goa Forward Party stated in their statement, "We would like to draw your attention towards an alleged porn video starring actress Poonam Pandey which is being circulated over social media in the state. This video is a sort of assault on Goan Women and has tarnished the image of Goa. The shooting of this porn video is done at Chapoli dam Canacona, which has shocked the people of Canacona, which is famous for its culture."
Pankaj Kumar Singh, Superintendent of Police (SP) South Goa told ANI, "Based on the complaint lodged by Assistant Engineer sub-division II works division, Water Resources Department, an offence has been registered under Section 294 of IPC." The police are investigating and further sections may be added as the investigation proceeds.
While Durgadas Kamat, Vice President and spokesperson, Goa Forward Party told ANI, "Video of Poonam Pandey has gone viral in Goa. The video was shot at Chapoli Dam in Canacona, The area is highly secured and is the property of the Water Resource Department, Goa government. Entertainment Society of Goa (ESG) normally issues permission for the shoot in Goa. The Chief Minister is the chairman of the ESG. The BJP government led by Pramod Sawant is promoting Goa as porn destination which is bringing bad name to the state."