Delhi – The City of Monuments
Delhi, which is officially said as the National Capital Territory (NCT) of Delhi is a city and union territory of india containing New Delhi , the capital of India. It is the heart of India.Delhi has a long history and also have stayed as a very important political capital of many great empires. It has thousands of historical monuments as well as religious centres  which shows the importance of Delhi from ancient times, starting from the coverage of Tomar's kingdom in the 8th century. It is situated at the banks of the river of Yamuna river.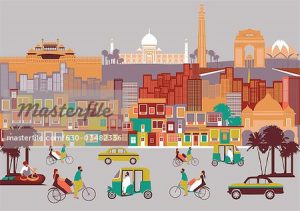 The city of Delhi in ancient have been detroyed , built several times because of conflicts between various  emperors. The great rulers of all time Mughals have ruled the area for about three centuries. After India got independence from Britishers "Delhi was declared as the capital of India". The history of the city is as old as the epic Mahabharata. Pandavas also used to live here and at that time Delhi was known as "Indraprastha". New Delhi was designed nearly a century ago by "Edwin Lutyens". The area was mostly ruled by the Ala-ud-din khilji .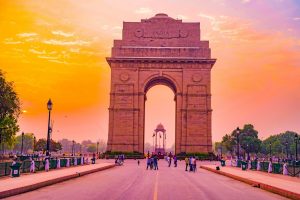 Delhi is also considered as the "Mini India" because of the many religion and cultures that revail in the area with peace and harmony. Nunber of monuments are present in the capital which attract tourist to Delhi like Red Fort , Humayun's Tomb, Qutub Minar , India Gate , Hauz Khas Fort, Jama Masjid, Rashtrapati Bhavan, Tughlaqabad Fort , Lotus Temple, Jantar Mantar, Lodhi Garden, Mughal Garden etc. It has total 112 monuments . Delhi is also famous for food like Paranthas , Chaat, Nihari, Chole Bhature etc and its few areas are also famous for food like Old Delhi, Khan Market , Jama masjid , South campus , Hudson lane, Pandara road etc .
So one has number of things to explore in Delhi , that's why it is called as the "city of monuments".