Deepika Padukone Showers Love As Vin Diesel Shares A Post For Her: "She Brought Me To India…" See Here!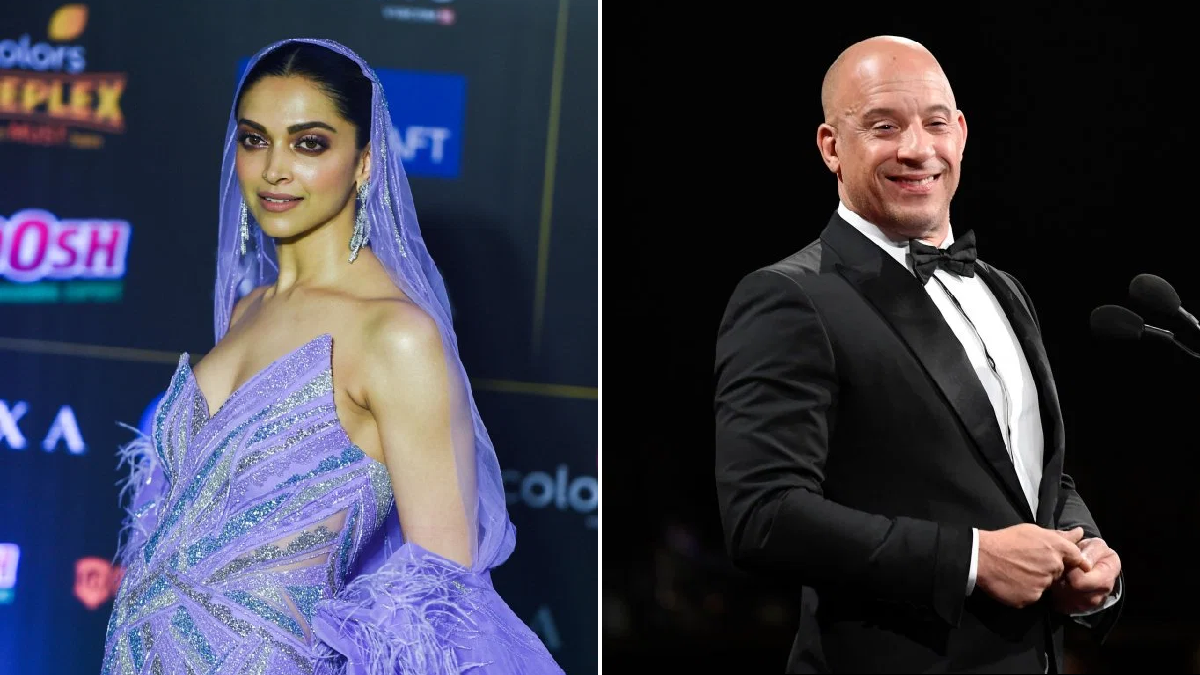 Vin Diesel, Deepika Padukone's co-star in xXx: The Return Of Xander Cage, shared a sweet message for her today on Instagram. One of Bollywood's most brilliant actresses, Deepika Padukone has appeared in several big-budget Hindi films. In the action film xXx: The Return Of Xander Cage, starring Vin Diesel, Deepika also made her Hollywood debut in 2017. In the film, Vin Diesel portrayed Xander Cage while Deepika was featured as Serena Unger. Recently, Vin Diesel posted on Instagram a picture of him and Deepika from the film. He also wrote her a personal note.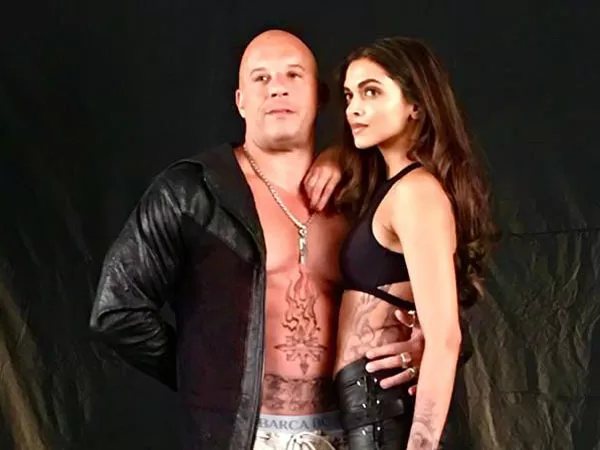 Vin Diesel's message for xXx: The Return Of Xander Cage co-star Deepika Padukone
Vin Diesel shared a throwback photo of himself and Deepika on his Instagram account on Saturday. He claimed that the actress had brought him to India, and he had a great time there.  "Spirit lead me…She brought me to India and I loved it. All love, always," read Vin Diesel's caption. Fans of both celebrities have been liking and commenting on the post in a nice manner.  On her Instagram story, Deepika also uploaded a heart-shaped gif along with Vin Diesel's message.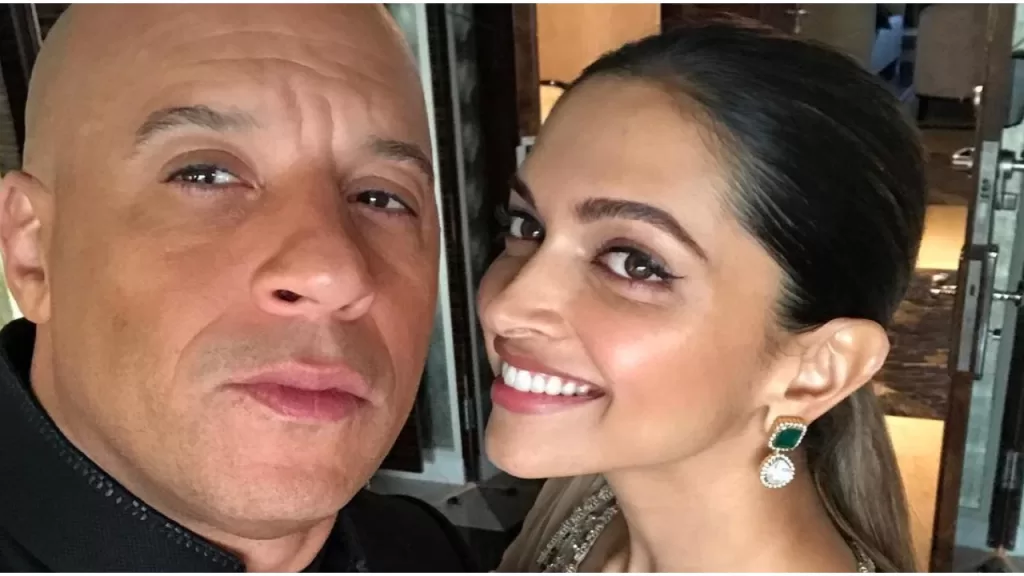 Vin accompanied Deepika on a brief tour to India for the film's promotion. Vin and Deepika formed a bond that they still have today while working on the film's set. The couple has since expressed their appreciation for one another in public.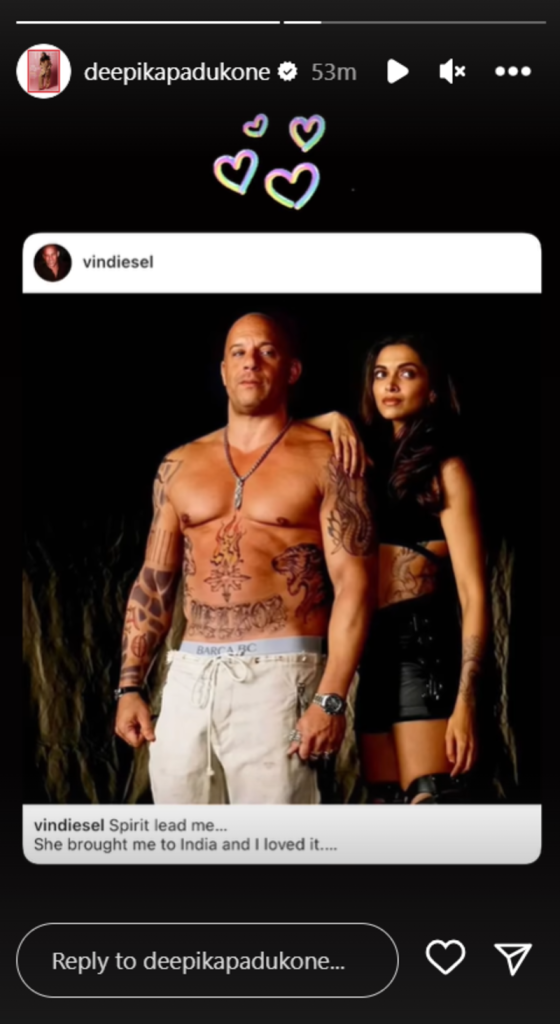 Following the release of their movie, Deepika was listed among Time's 100 Most Influential People of 2018. Vin sent an emotional letter to the actress, congratulating her, and saying: "Deepika is the best Earth has to offer. She's not just here to represent India; she's here to represent the world." He said that when Deepika walked in to read for one of the Fast and Furious films, he felt he was in the presence of someone extremely extraordinary. As soon as she walked into the room, there was, in his words, a "synchronicity, synergy, a chemistry," which indicated that wonderful things were about to happen. She was the first part they cast in xXx: Return of Xander Cage, even though her schedule didn't let her to appear in the movie.