Deepika Padukone and Ranveer Singh are on cloud nine as the couple has performed pooja at their new house in Alibaug. The actor took to his Instagram handle to share the big and good news with his fans and followers. On the occasion of Janmashtami, Ranveer and Deepika performed 'grahpravesh' at their house which they bought recently.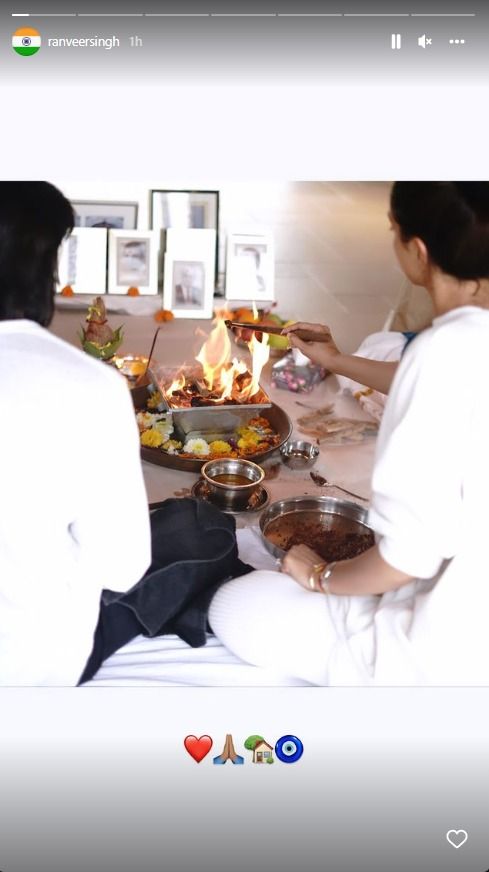 In the photos shared by the couple, both Ranveer and Deepika could be seen sitting on the floor surrounded by their family members. the photos also captured important things used in the pooja ceremony as per the Hindu culture. The couple donned white clothes and is seen following all the rituals diligently.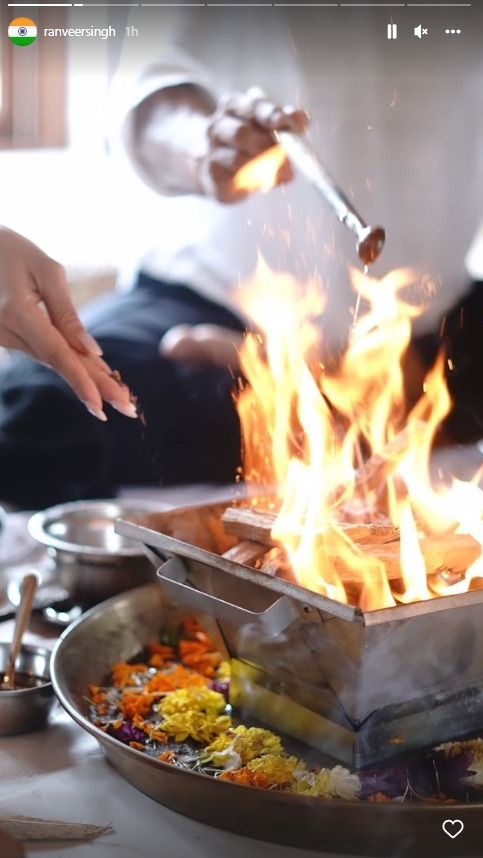 While sharing the photos in his story on Instagram, Ranveer used evil eye emojis along with heart emojis. In another photo, Deepika and Ranveer are also holding hands while performing pooja. Deepika is also seen pouring ghee into the fire while sitting with crossed legs on the ground. There is also 'kalash' spotted in the photos and the couple holding flowers. In one of the photos, Deepika and Ranveer are also opening the gate of their house.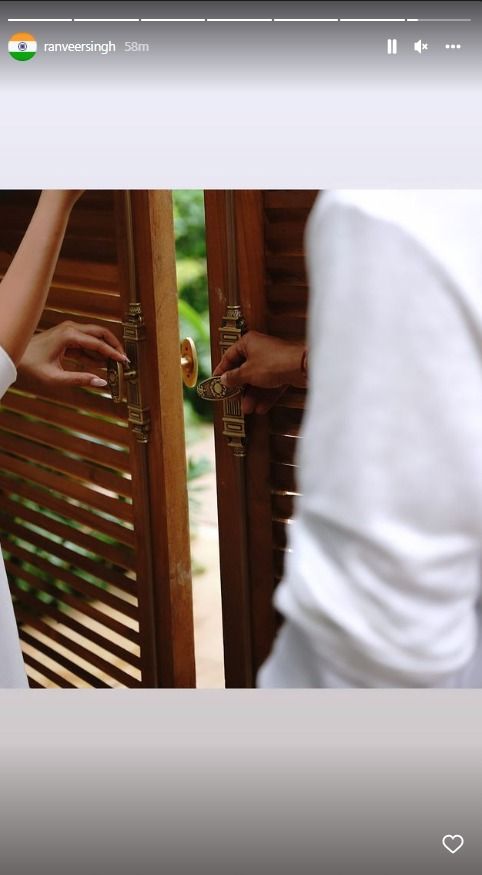 The Alibaug house of the couple has been designed by Vinita Chaitanya who is a known name in the industry. According to the sources, the couple has spent worth Rs 22 crores on their luxurious sea-facing bungalow. It is a property that is spread over 2.25 acres along with a built area of 18,000 sq feet.  The bungalow has 5 BHK on the ground floor and is located near kihim beach.