Debina Bonnerjee And Gurmeet Choudhary's Baby Girl's First Picture Looks So Adorable Wrapped In A Swaddler; Check It Out!!!
Debina Bonnerjee and her hubby, Gurmeet Choudhary had welcomed their baby girl into the world on April 3, 2022, and their happiness knows no limits. As Debina and Gurmeet are waiting to start the new chapter of their lives, wishes are flooding in from all over the world for the newbie parents. Recently, we have got hold of the first-ever picture of Debina and Gurmeet's baby girl.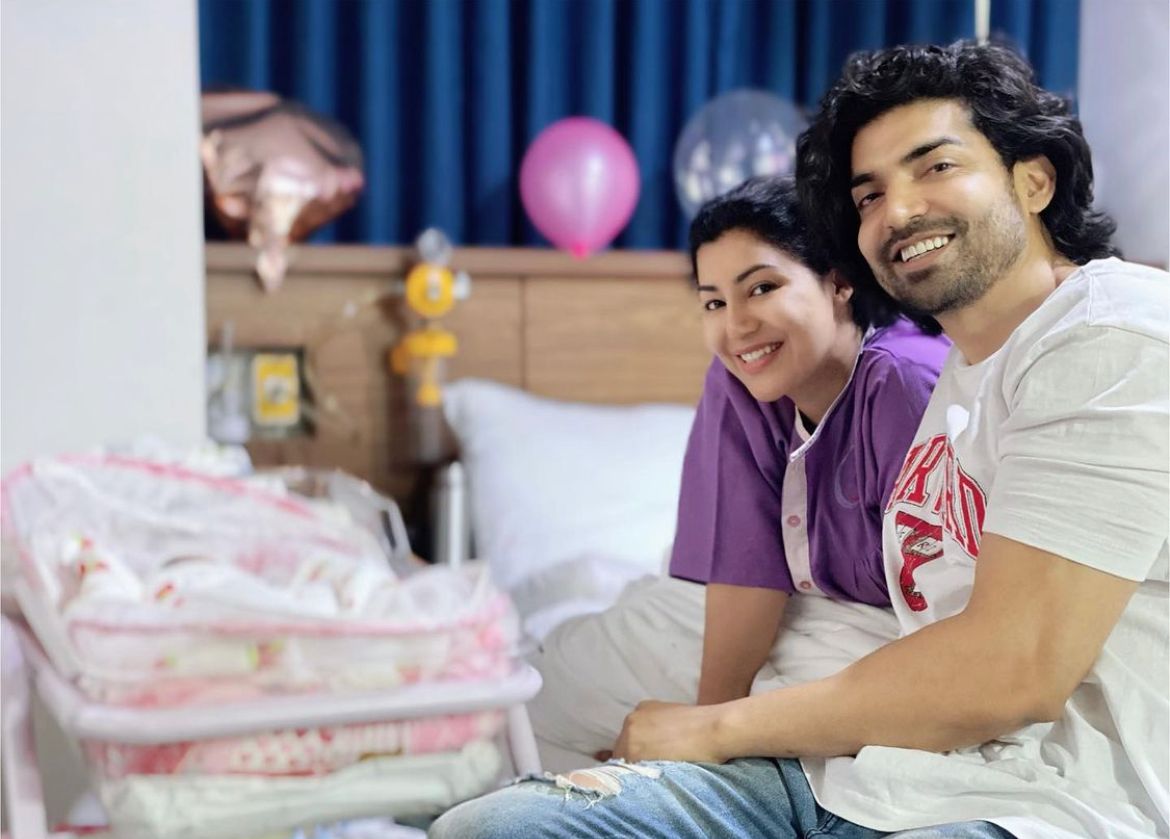 During Debina Bonnerjee's pregnancy, we had seen her husband, Gurmeet Choudhary standing by her side and taking good care of her. Apart from him, Debina's friend, Jeevita Oberoi had always been pouring love and pampering her. Debina and Gurmeet welcomed their first child, Jeevita was happy as she has become a massi now.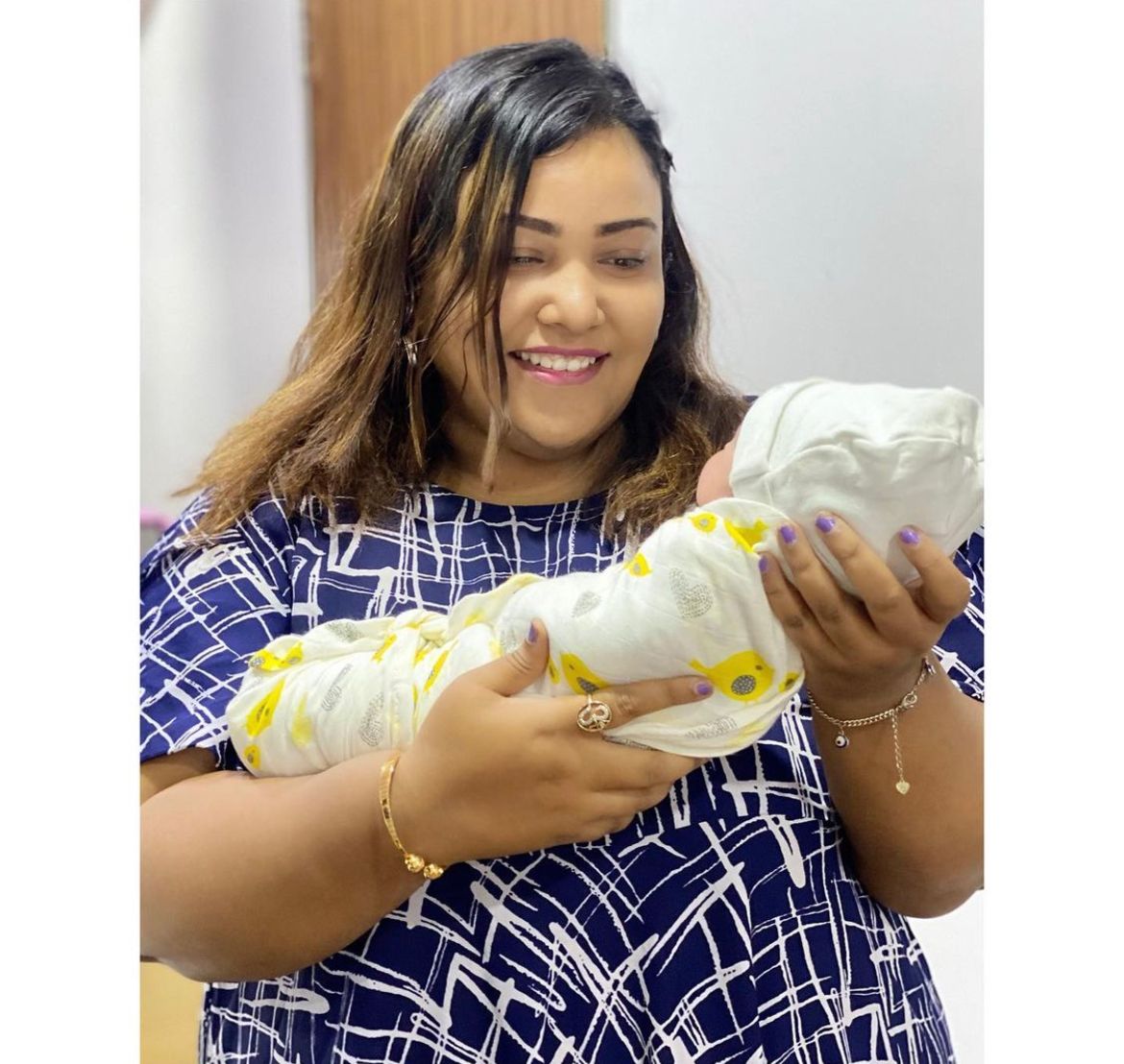 A few moments back, Jeevita Oberoi shared a post on her Instagram handle and shared pictures of the newbie parents, Gurmeet and Debina, and their adorable baby girl. While one picture showed the delighted parents sitting on the hospital bed and smiling at the camera, the next picture was a poster that says, "It's A Girl". Although the picture that caught all the attention was of Jeevita holding the newborn baby girl, who was wrapped in a bird-printed swaddle. While sharing the pictures, Jeevita wrote: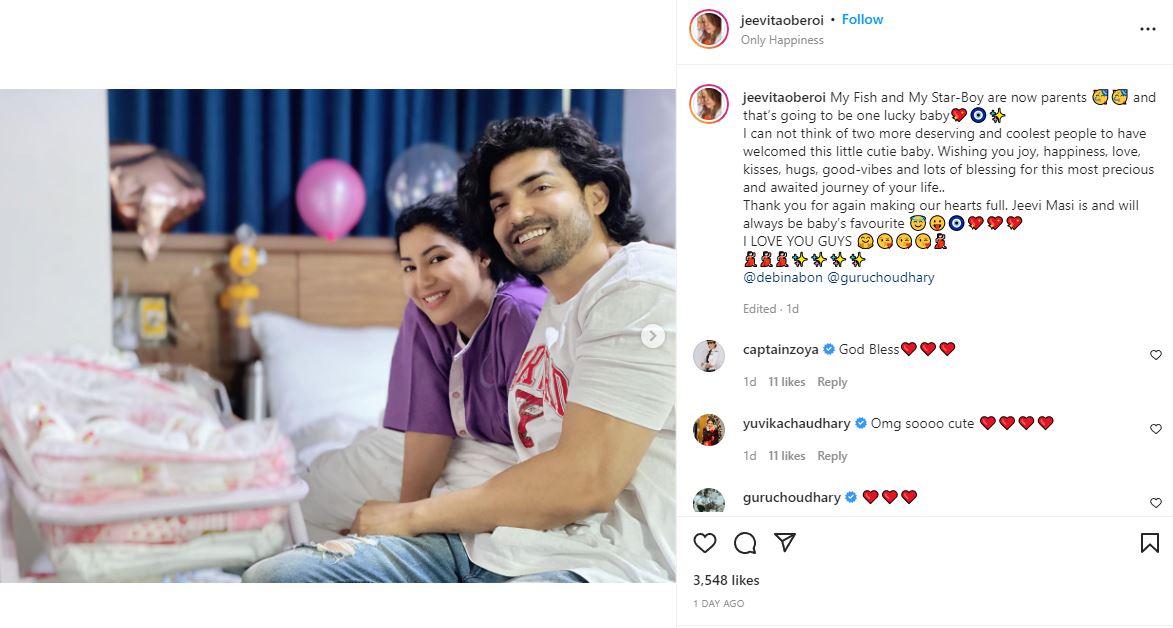 "My Fish and My Star-Boy are now parents and that's going to be one lucky baby. I cannot think of two more deserving and coolest people to have welcomed this little cutie baby. Wishing you joy, happiness, love, kisses, hugs, good vibes, and lots of blessings for this most precious and awaited journey of your life.. Thank you for again making our hearts full. Jeevi Masi is and will always be baby's favourite. I LOVE YOU GUYS."
On February 17, 2022, Debina Bonnerjee had shared a post on her Instagram stories and had shared a picture of her chat with her friend, Jeevita Oberoi. The picture showed Debina talking about a baby cabinet with her friend on WhatsApp. While sharing the picture, atop it, she had written:
"How life changes this is the kind of discussion now I have with my friends on WhatsApp."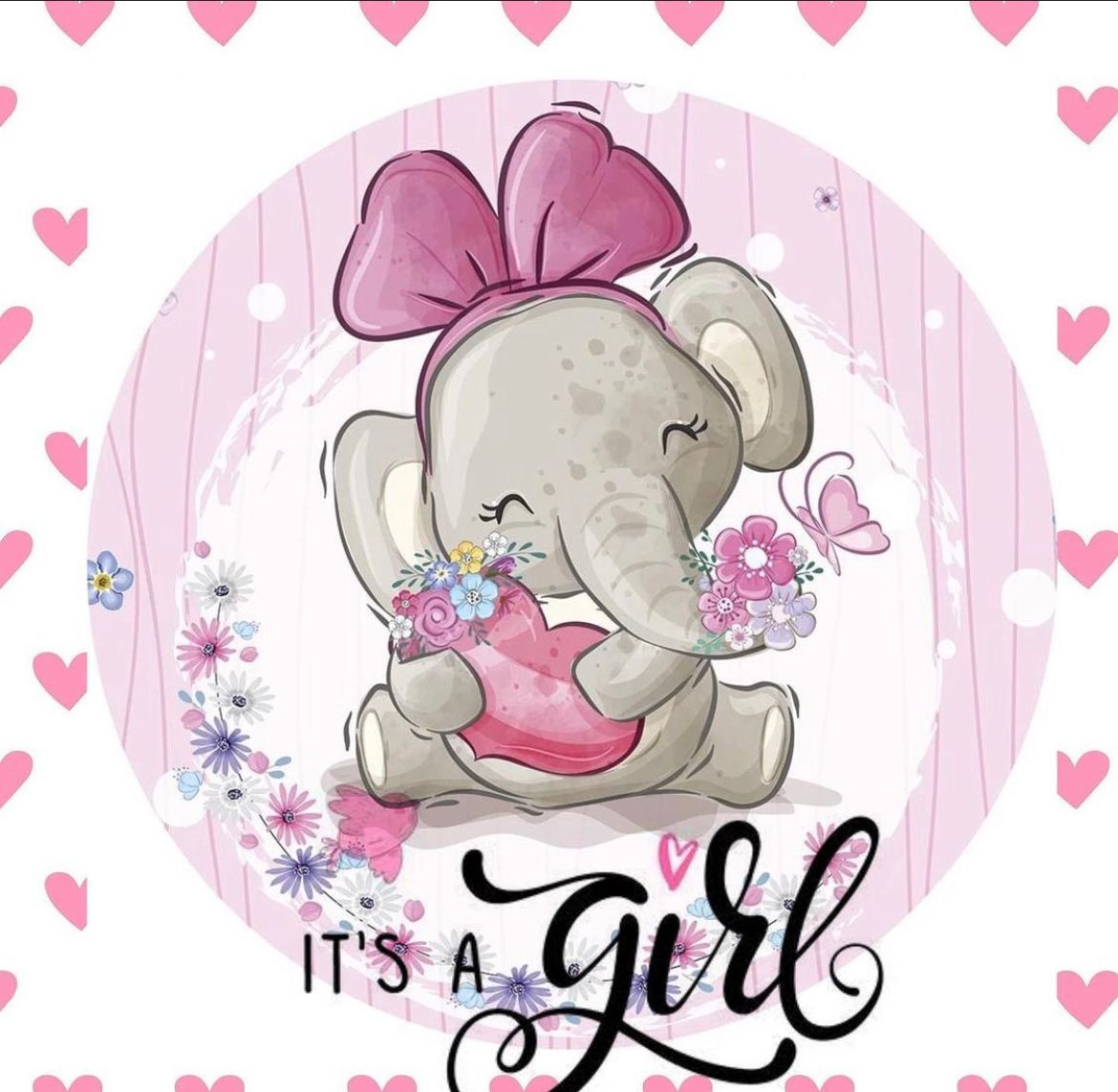 On April 4, 2022, Gurmeet Choudhary had shared a post on his Instagram handle and had shared a candid video with their little munchkin without disclosing her face. In the video, we could see Gurmeet's hand, Debina's hand, and their baby girl's hand. While sharing the cutest video, Gurmeet had confirmed their daughter's arrival in the caption and had tagged Debina. He had written: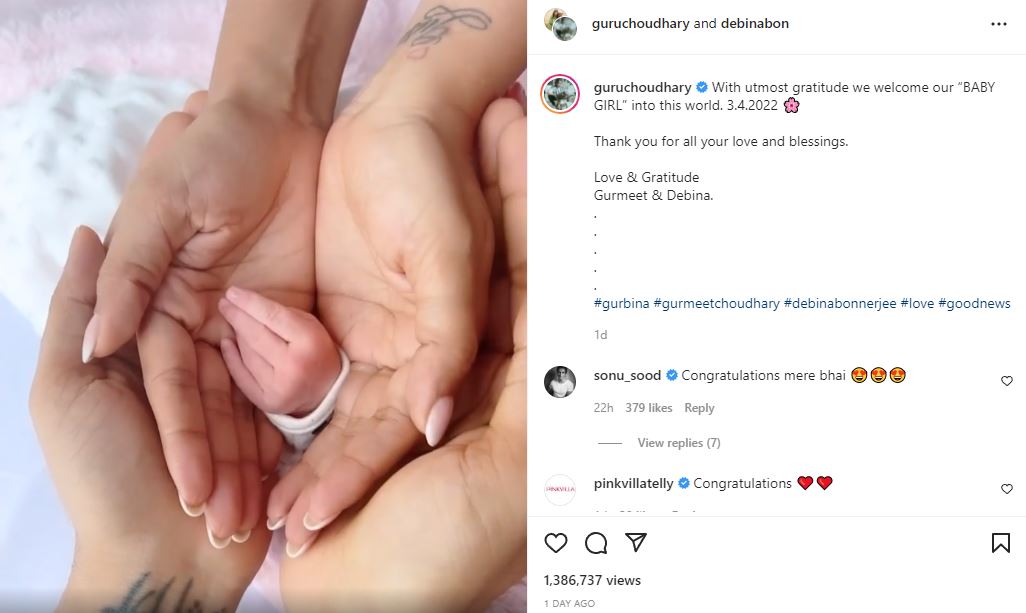 "With utmost gratitude, we welcome our "BABY GIRL" into this world. 3.4.2022. Thank you for all your love and blessings. Love & Gratitude Gurmeet & Debina."