'Chak De' Girl Chitrashi Rawat Tied The Knot With Dhruvaditya Bhagwanani, Shares Beautiful Photo With Her Squad
Chitrashi Rawat, who starred as hockey player Komal in Shah Rukh Khan's Chak De India, married her partner Dhruvaditya Bhagwanani on Saturday. On Saturday, many photos of the newlywed pair were posted online. Chitrashi chose a golden and crimson lehenga for her wedding in Bilaspur, Chhattisgarh. She also chose traditional jewellery. Dhruvaditya, dressed in a beige sherwani and a crimson turban, complimented her. The couple struck several positions in the photographs.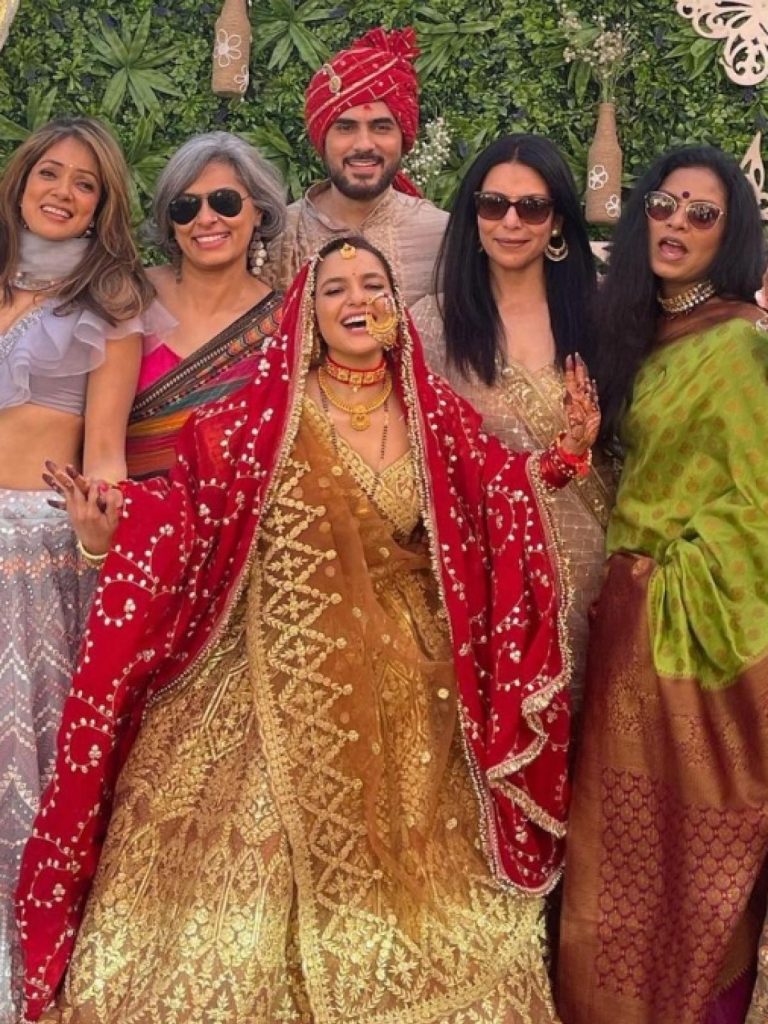 Dhruvaditya kissed Chitrashi's forehead as she smiled in one of the images. They also posed for photos while displaying finger hearts. In one of the photos, the pair also posed with members of their family. They also laughed and gave the peace sign to the camera. Chitrashi has already published photos and videos from her haldi and mehendi celebrations. Among those in attendance were Sayantani Ghosh Delnaaz Irani, Vidya Malvade, Moonmoon Banerjee, Shilpa Shukla, and Tanya Abrol from the film and television industries.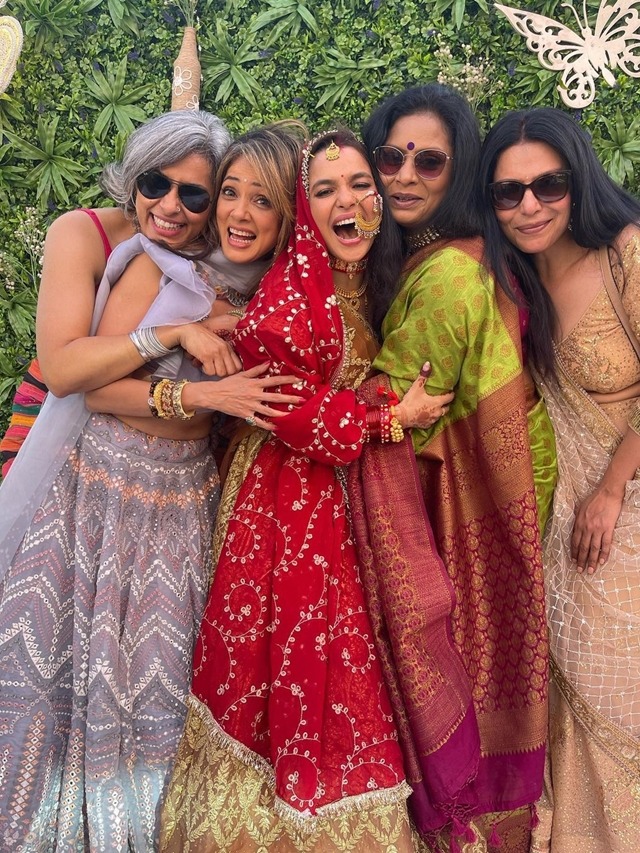 Chitrashi had told the Bombay Times about her wedding: "Dhruv is from Raipur in Chhattisgarh, and we will marry in Bilaspur. The wedding will take place in the afternoon. A day before the wedding, there will be a haldi, mehndi, and cocktail ceremony, during which we will also exchange rings. We had planned to have a court wedding in Dehradun."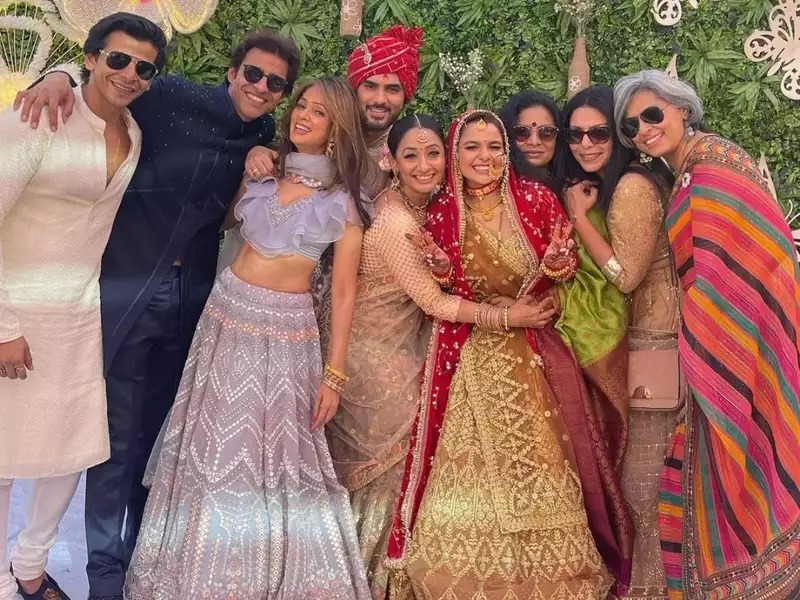 She further added that the couple had thought about a simple wedding and saving money to travel. But, their families were involved, and their thought process was that marriage happens only once in life. she continued to write and mentioned that she and her husband are not looking at it as a wedding affair but as a celebration of their love along with their loved ones.