BOLLYWOOD SCOOP: When Alia Bhatt Reacted To Boyfriend Ranbir Kapoor's Past Relationships: 'Main Thodi Na Kam Hoon'
Alia Bhatt and Ranbir Kapoor are B-town new favorite couples. The two will be seen together in Ayan Mukerji's upcoming project Brahmastra. Ever since the duo has started dating, rumors of their marriage have been surfacing on the internet. Bollywood actor Ranbir Kapoor and Alia Bhatt's story bloomed on the sets of their film together, Brahmastra. The rumors began in Bulgaria and now the couple is stronger than ever from speaking reverently about each other in the interviews to Alia posting Ranbir's clicks on social media, they are head-over-heels in love with each other.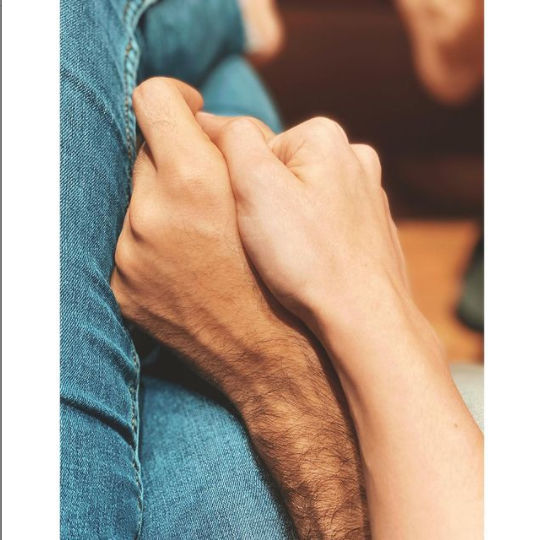 When it comes to Bollywood actor's dating each other it becomes quite controversial as fans want to see their glimpse of leaving the airport together to them going out together for dinner dates. Not long after Alia Bhatt's disavowal on her 2021 wedding with a playmate, Ranbir Kapoor, the 38-year-old star affirmed that notwithstanding the pandemic, they would have sealed the deal this year.
In a throwback interview with Filmfare, when Alia Bhatt was asked about Ranbir's past relationships, The actress said that it doesn't matter. She further added that it's part of someone's life and who cares. "Aur main thodi na kam hu," she said. Now, we are curious to know about her relationships.
Speaking about her relationship status with beau Ranbir Kapoor, Alia had said that it is not a relationship but a friendship. She mentioned, "I'm saying this with all genuineness and honesty. It's beautiful. I'm walking on stars and clouds right now. The best part is that we're two individuals who are living our own professional lives in their full form right now. He's shooting continuously. So am I. It's not a situation where you'll see us constantly together. That's the true mark of a comfortable relationship. Nazar na lage." she said.