Bigg Boss Fame Sana Khan Quits The Glamor World, Deletes All Her Sexy Photos From Social Media As She Takes On Religious Path
The world of glamour and fame is not an easy one. Once you enter into it, its like quicksand that keeps dragging you further deeper inside. However, Bigg Boss fame actress Sana Khan has managed to find an escape and get herself out from the chaps of showbiz. She took to her Instagram yesterday to announce to the world that she has quit showbiz and is ready to take on a more spiritual journey. Sana Khan revealed that she has realised that the main purpose of human life is not just to attain fame and wealth. It is much bigger than that. She wants to dedicate the rest of her life to serving the needy and helpless so that she can serve humanity.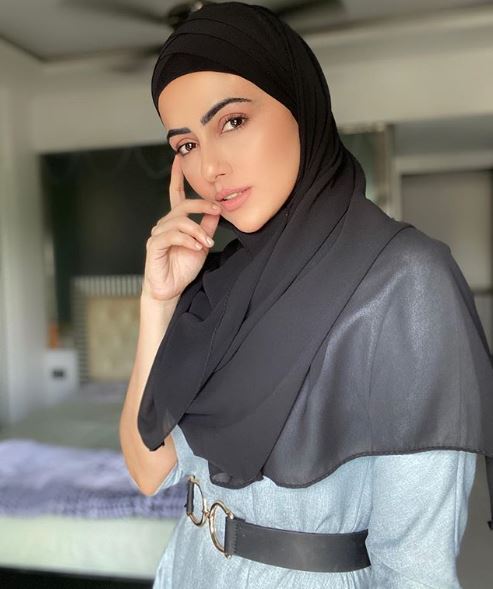 Sana Khan called herself a slave who must follow the command of the creator, Allah. She went on to say that she is ready to embrace the life that Allah has created and taken on the journey on a path shown by the larger power. And for that, it was important that she quit her showbiz life and serve humanity. Sana even asked everyone to pray for her repentance. She also declared that no one should approach or consult her for any showbiz work anymore.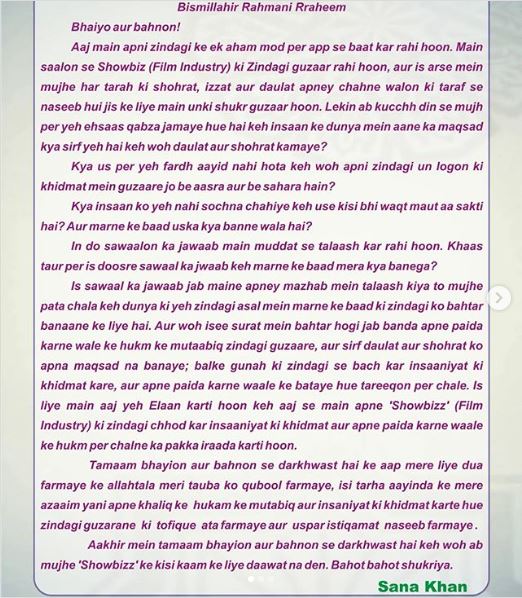 And it seems that she is very eager to take on this path. Within a few hours of making this declaration, the Bigg Boss star filtered her Instagram profile. Sana Khan deleted all the pictures from her profile that showed even a single hint of glamour or sexy. If you go through her Instagram profile now, all you'll see the pictures of the Special Ops star in traditional clothing with her head covered and her face adorned with a big smile.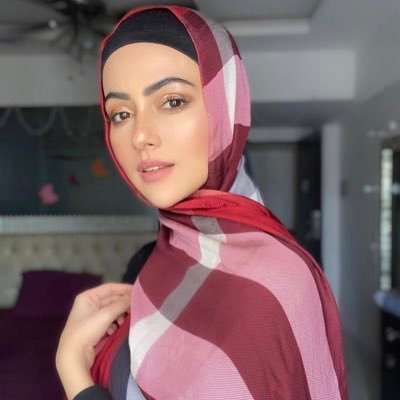 We hope she is able to carry on with the journey and serve humanity a little better. She has definitely taken a great decision and we pray that Allah accepts her repentance.