Bigg Boss 14: Rakhi Sawant Reveals A Friend Threw Her On The Road When She Didn't Fulfill His Demands
Rakhi Sawant who entered Bigg Boss 14 as a challenger has become one of the most entertaining contestants of the ongoing season. She is trying her best to entertain the audience with her funny antics and dramas. Rakhi is always seen in a jolly and funny mood, had an emotional breakdown while revealing an incident to Rahul Vaidya. During the conversation with Rahul, Rakhi Sawant was seen incident that shocked her to an extreme extent.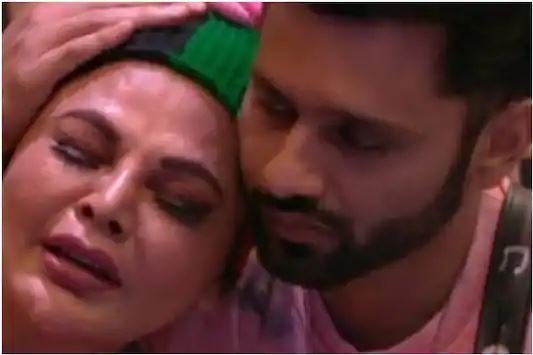 In a promo video of an upcoming episode, we can see Rakhi Sawant having an emotional breakdown while talking about an incident that happened with her in past. The actress in conversation with singer Rahul Vaidya shared this incident when Rahul told her that he likes to talk to her and wants to know more about her. Listening to this, she revealed an incident from her young days, when she was in need of money for her mother's treatment. Her mother was detected with cancer. Back then one of her friends, of whom she did not reveal his name agreed to help her.
While talking about it, Rakhi further stated that she also assured him that she would return his money, but he shared not expecting it back. When she met him, he arrived in an imported car and locked it when she sat in it. Later she revealed he was drunk and calling everything a give and take thing. She shared, "The car was an imported one, and I did not even know how to open it. He was drunk and said that everything is give and take."
When she told him that she had nothing to give, he demanded her to remove her top, but Rakhi refused. "I cannot give you anything, I don't have anything," said Rakhi. As Rakhi refused he threw her on the road, continuing further she said, "meri rooh kaanp jaati hai, I did not share this with my mother or anyone else."