Bigg Boss 13: Madhurima Tuli Hits Vishal Aditya Singh With A Pan, Angry Salman Khan To Throw Her Out Of The House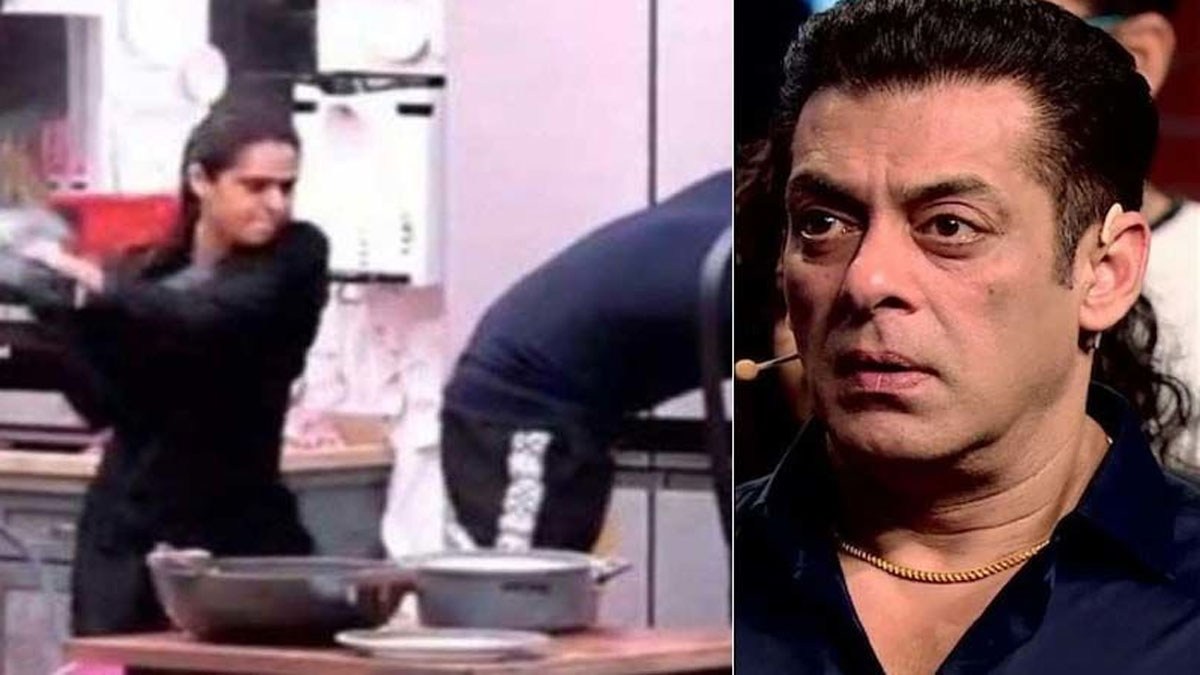 Actress Madhurima Tuli who has been locked inside the Bigg Boss 13 house is gaining limelight for all the wrong reasons. From refusing to do the household chores to fighting with ex-flame Vishal Aditya Singh, the actress has been seen creating havoc inside the house. In last night's episode, Madhurima and Vishal got into a fight over a petty issue which soon turned violent and what followed next was Vishal throwing water at her and she responds with hitting him with a frypan.
It all started when Madhurima Tuli called Vishal Aditya Singh "behenji". And this obviously didn't go down well with Vishal, who went on to throw water on her, her blanket and also on the cameras. Madhurima lost her cool and took a frying pan in the kitchen and repeatedly hit him with the pan leaving the housemates in shock.
Madhurima's behavior has been termed "violent" and "aggressive" and she has been bashed by the netizens mercilessly for the same. Now as per recent reports, Salman Khan will go ballistic over Tuli for her behavior against Vishal. The reports further state that he will also ask her to leave the show.
Due to their aggressive behavior, both were locked in jail in yesterday's episode. Bigg Boss also announced that they won't be a part of the upcoming captaincy task as a punishment. Although there is no official confirmation for the same and it will be interesting to see what happens next. In last night's episode, we also saw Vishal Aditya Singh insisting to leave the show. However, Rashmi Desai and Asim Riaz managed to convince him to stay back.
All we can say is that she had it coming after all the mess she created in the house.