Big Boss 13: Siddhart Shukla Shows His True Colours As He Tells Paras, "Aj Ni Toh Kal Tutegi" About Sehnaaz
With each passing week, Bigg Boss is getting a lot more fun due to its changing relationship dynamics. But there are some bonds that have remained unchanged right from the beginning of the show, in fact, the bond only grew stronger. From Sidharth Shukla-Shehnaaz Gill, Asim Riaz-Himanshi Khurana, Rashmi Desai-Arhaan Khan to Paras Chhabra-Mahira Sharma. The strongest bond is evidently the one between Sidharth Shukla and Shehnaaz Gill. But is Sidharth's relationship with Sana that we see on screen is for real or there is some other reason for them being so close to each other.
The upcoming episode of Bigg Boss 13 has dropped yet another bomb it will be a nomination task special which left the viewers all curious and when asked to unanimously save a contestant, Arti Singh, Paras Chhabra chooses to save Mahira Sharma. However, turning the game instantly, Shehnaaz Gill refuses to save either Mahira or Arti, leaving Paras and Sidharth Shukla disappointed and angry. In the preview promo, we get to see Sidharth and Paras sitting together and discussing nominations. Paras is seen telling Sidharth that Shehnaaz has become very rude now with everyone and is behaving weirdly. While Shukla says that "aj ni toh kal tutegi team"
In the morning we bought to you what Sheffali Bagga had to say. She even said that Siddhart is using Shehnaaz for the game. In a recent interaction with Times Of India Shefali Bagga made a shocking revelation, she was quoted as saying that Sidharth is using Shehnaaz for the game as he has realized her popularity amongst the audience. She had stated, "Shehnaz understands the game well and it is not like she doesn't know what is happening. Initially, also whoever got praised by Salman Khan during Weekend Ka Vaar, Shehnaz used to stay with them. So, it would be wrong to say that she is not playing the game, she is playing quite well. Sidharth is using Shehnaz for the game and has realised her popularity. He is trying to pull her down just like Mahira and Paras. Sidharth is giving priority to Mahira over Shehnaz just to put her down. If you are genuinely friends with someone how can you insult that person."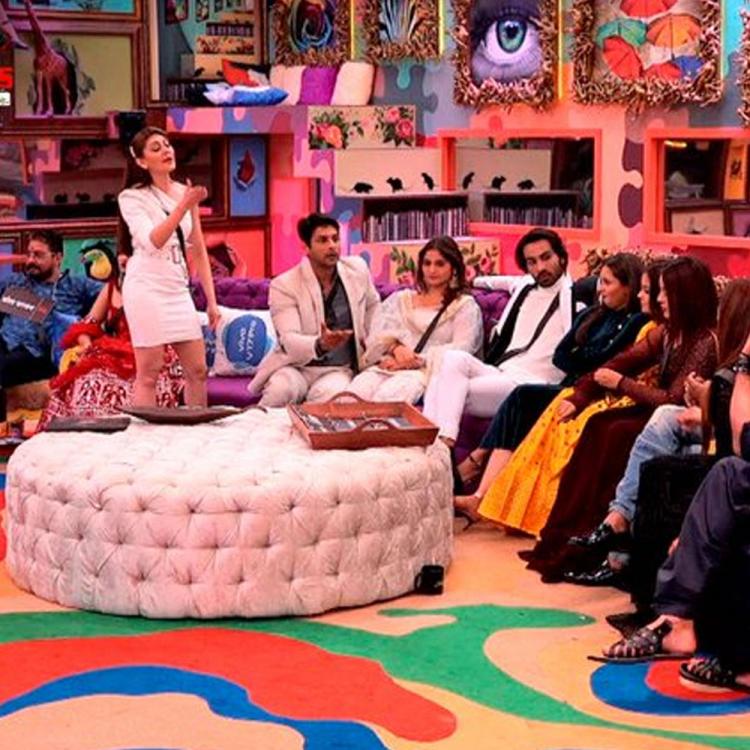 Shehnaaz Gill and Sidharth Shukla's friendship seems to be only going downhill ever since the two got into a spat in yesterday's episode leaving the viewers clueless as to what's cooking between the two!? It all started after Sidharth Shukla poked fun at Shehnaaz, saying that she is jealous of Mahira Sharma, leaving Shehnaaz to inflame. She broke down, and not only slapped Sid, but also burst into anger by yelling and slapping herself as well.
The preview of tonight's episode shows the contestants were sitting in the living area, and they are asked to unanimously save a contestant. Shefali Jariwala, Arti Singh and Paras Chhabra agree on saving Mahira Sharma. While it looked like, Shehnaaz Gill changes the game entirely by saying, "Mujhe Nahi Bachana Mahira Ko." Paras.
Stay tuned for more Bigg Boss 13 news updates!