Arjun Kapoor Ticks Off A Major Item From Bucket List, Takes Ladylove, Malaika Arora To Chelsea FC Match: Take A Look!!!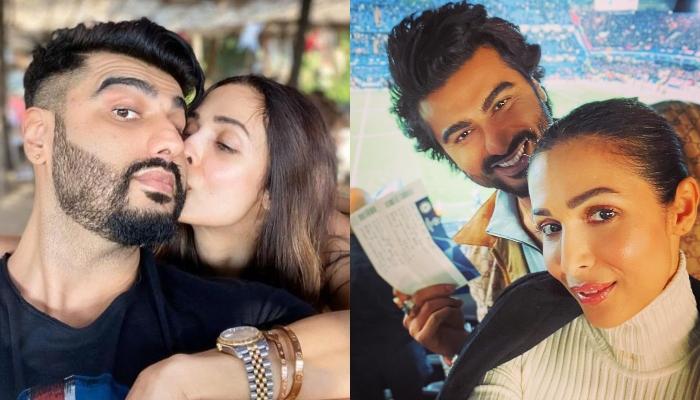 Malaika Arora and Arjun Kapoor posted affectionate photos while attending a Chelsea Football Club game. Without a doubt, their steamy exchanges on the match day were just irresistible! For those who are unaware, Arjun Kapoor and Malaika Arora's romance became Instagram-official in 2019. Since then, they haven't missed an opportunity to upload adorable images of one another.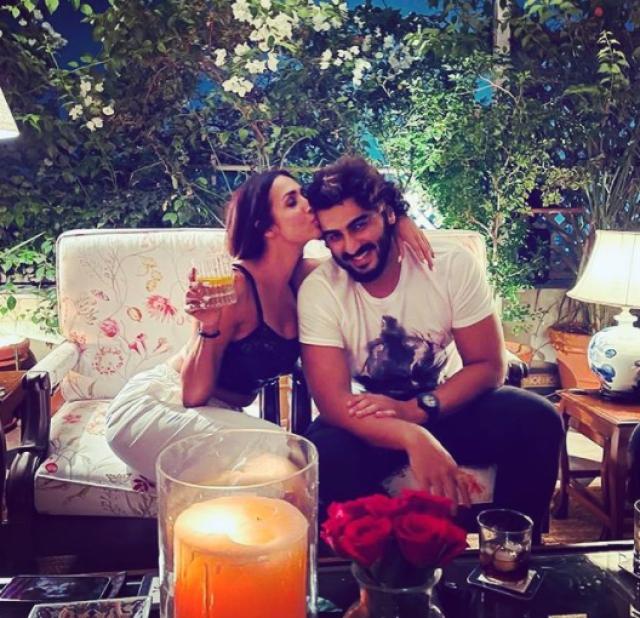 For instance, on October 23, 2021, Malaika got a year older, and her adoring boyfriend posted a sweet memory from one of their romantic dinner dates on his Instagram account. While Arjun was standing for the camera in the iconic photo, Malaika, his ladylove, could be seen giving him a tender forehead kiss. In addition, Arjun had written: "On this day or any other all I want is to make you smile. May this year you smile the mostest."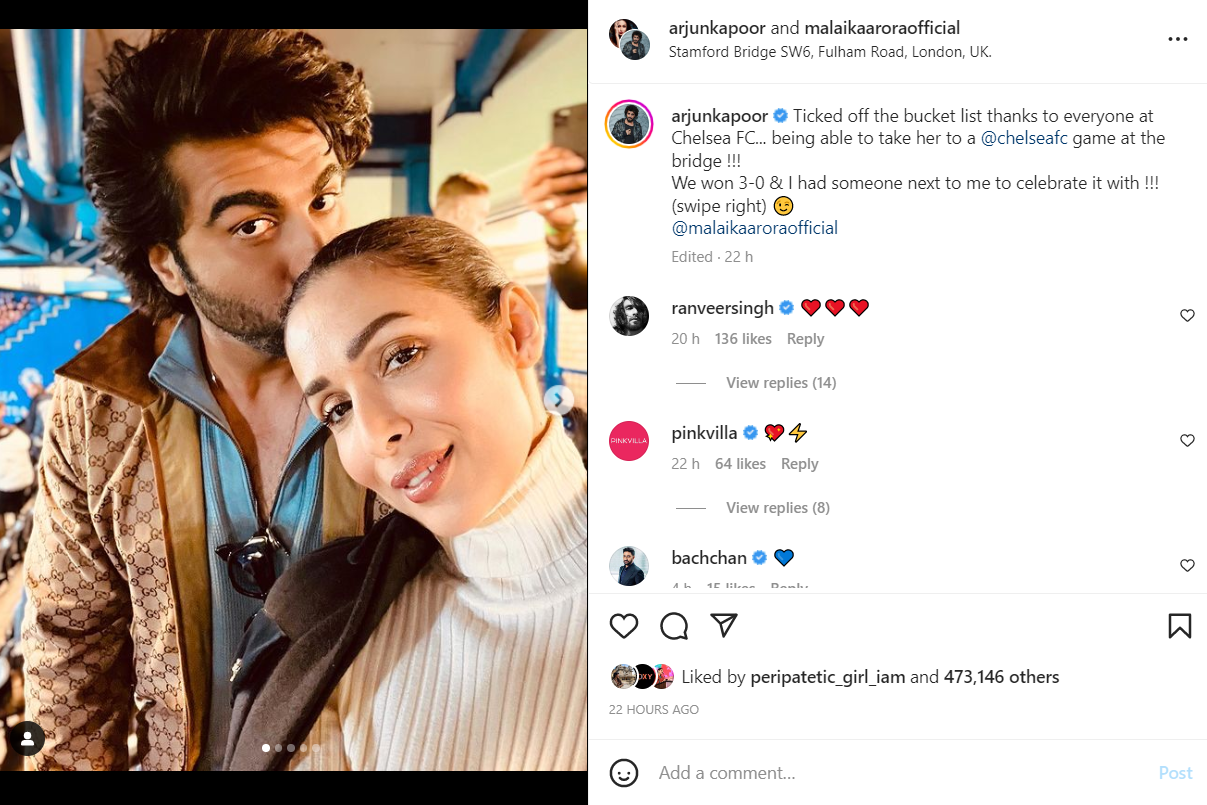 A few hours ago, Arjun Kapoor and Malaika Arora shared romantic photos of themselves together while attending a Chelsea Football Club game. Arjun can be seen kissing Malaika's head in the first image as she takes the photo. Arjun was spotted showing off his tickets to the match in one of the peeks. The wildly in love couple, though, could also be seen cheering for and celebrating the team's success. They wrote, sharing them: "Ticked off the bucket list thanks to everyone at Chelsea FC… being able to take her to a Chelsea Football Club game at the bridge! We won 3-0 & I had someone next to me to celebrate it with! (swipe right)."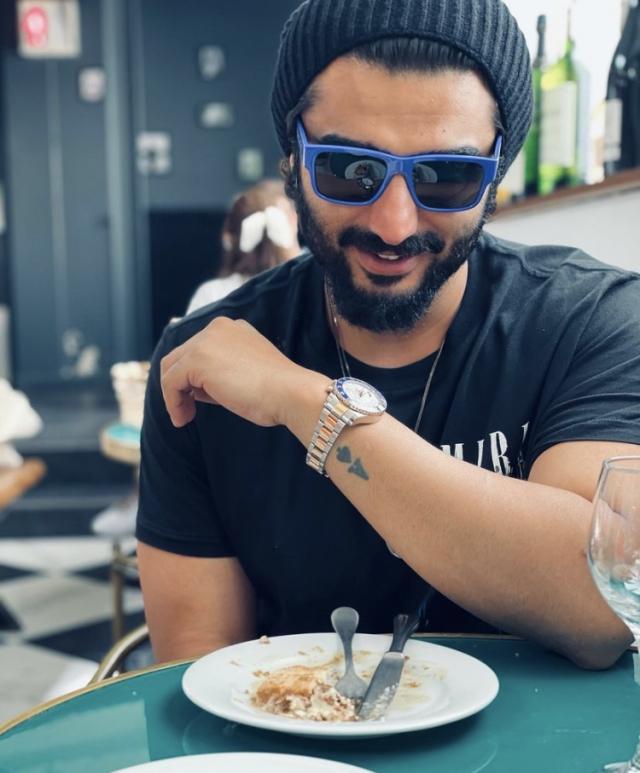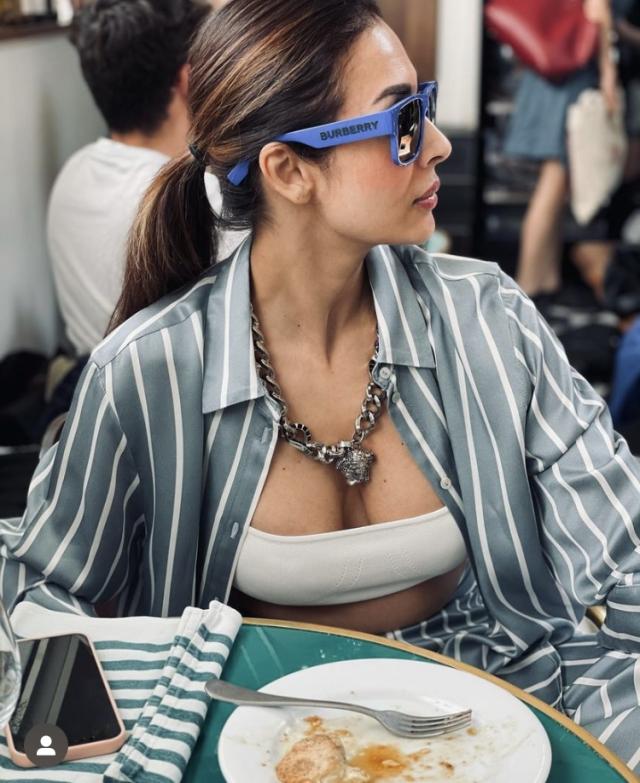 We just can't quit enjoying the couple as they continue to post adorable pictures of each other on their individual Instagram accounts. For instance, on September 13, 2022, Arjun posted two throwback images of himself and Malaika Arora from their trip to Paris on his Instagram account. The couple could be seen in the photos eating breakfast outside in the sunshine. Our eyes were drawn to their $700 blue square-framed Burberry sunglasses, which gave their appearance an air of sophistication. Arjun said in the caption that his beloved looked better wearing sunglasses. He had written: "Who wore em better? Swipe right to know my answer !!!"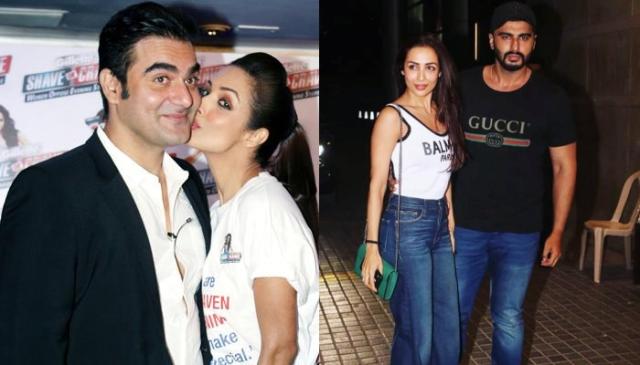 For the uninitiated, Malaika Arora previously wed actor-turned-director Arbaaz Khan for 19 years before they divorced amicably in 2017. We recently learned that Amrita and Malaika Arora are getting ready to debut their brand-new show, Arora Sisters. Additionally, a source in Pinkvilla claims that Arbaaz, Malaika's ex-husband, and Arjun, her current lover, will both appear on the show. The pair will reportedly appear in the online series, however in distinct episodes.