Anurag Kashyap's Lawyer Issues A Statement After Sexual Assualt Accusation By Payal Ghosh
Anurag Kashyap has again hit the headlines for all the wrong reasons. Recently, actress Payal Ghosh accused the filmmaker of sexual misconduct on the pretext of giving her a movie. She alleged that the Anurag called her over to his house to discuss some work but he ended up demanding sexual favours from her and even tried to raper her. Payal Ghosh in her tweet urged Prime Minister Narendra Modi to take action against Anurag Kashyap. While Anurag Kashyap has rubbished all the allegation made by the actress, his lawyer Priyanka Khimani has issued a statement on the behalf of the filmmaker.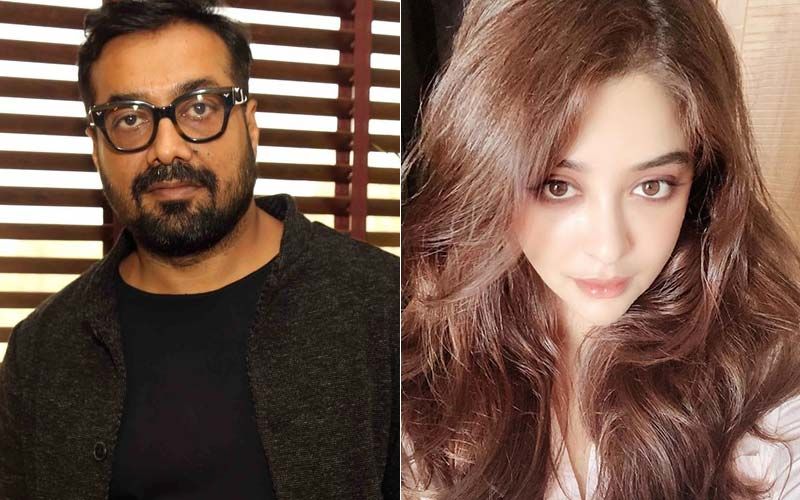 Anurag Kashyap's lawyer states that allegations are completely false, and that Anurag Kashyap is deeply pained by the false allegations of sexual misconduct. Anurag Kashyap shared that statement on his Instagram handle and wrote, "Here is the statement from my lawyer @priyankakhimani on my behalf .. thank you."
The statement reads, "My client, Anurag Kashyap, has been deeply pained by the false allegations of sexual misconduct that have recently surfaced against him. These allegations are completely false, malicious and dishonest. It is sad that a social movement as important as the #MeToo movement has been co-opted by vested interests and reduced to a mere tool for character assassination. Fictitious allegations of this nature seriously undermine the movement and seek to unconscionably trade upon the pain and trauma of the actual victims of sexual harassment and abuse. My client has been fully advised of his rights and remedies in law and intends to pursue them to the fullest extent." Check it out below: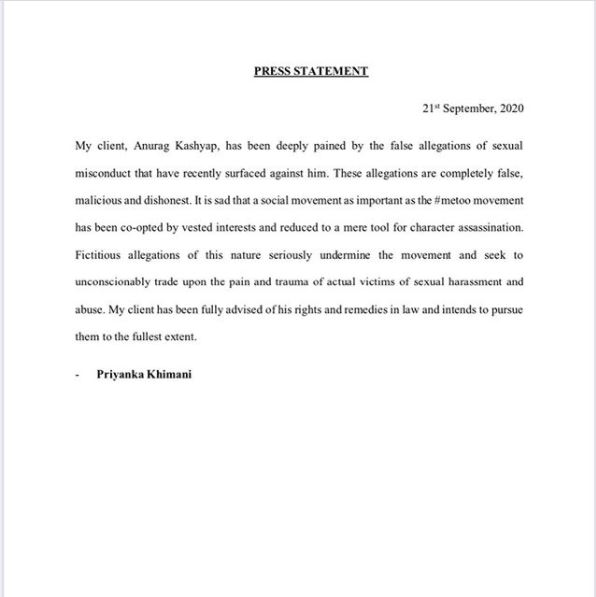 Meanwhile, according to the latest reports, Payal Ghosh will be filing an official complaint against Anurag Kashyap at Oshiwara Police Station in Mumbai today, that is, September 21.