Ankita Lokhande Says Vicky Jain Loves Her The Most, Netizens Remind Her Of Late Sushant Singh Rajput; Read On Here!
Television actress Ankita Lokhande and her husband, Vicky Jain are all set to be seen next in the show, 'Smart Jodi'. Although, recently, Ankita Lokhande is getting trolled for her announcement about Vicky in the show's latest promo. On December 14, 2021, she had tied the knot with her longtime beau, Vicky Jain, in a grand ceremony, since then, television actress Ankita Lokhande had become the center of attention.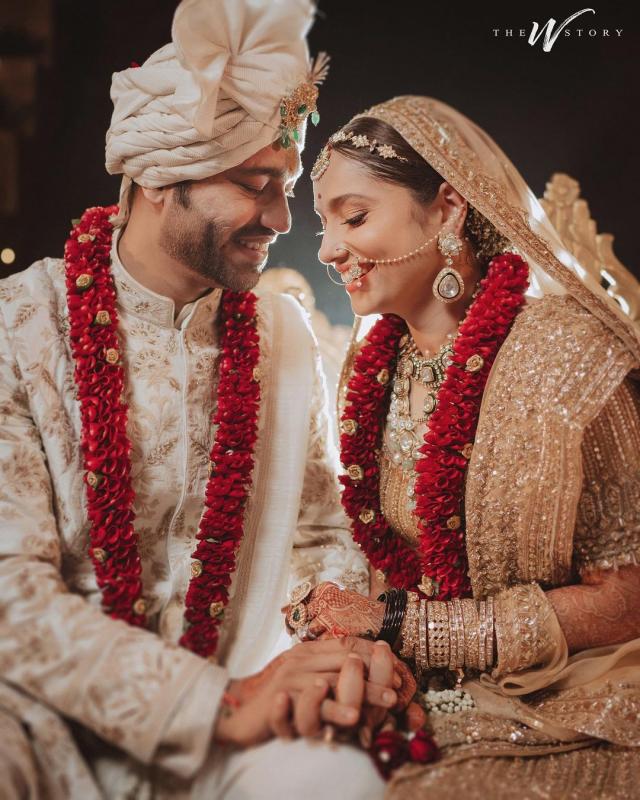 Ever since their fans are still gushing over pictures from Ankita and Vicky's mehendi, haldi, shaadi, sangeet and reception ceremonies. Though not everybody cherished seeing Ankita and Vicky leading a happy married life, and thus, once again, Ankita Lokhande was trolled. Ankita Lokhande and Vicky Jain are all set to star in a brand new couple reality show, Smart Jodi.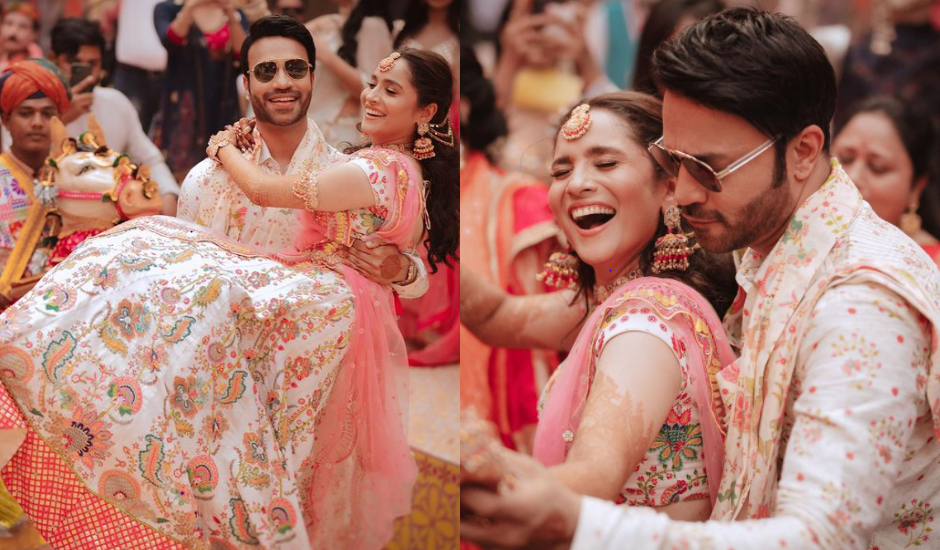 The show will examine Vicky and Ankita's understanding, chemistry, and trust for each other. Their huge fanbase is ablaze to see them together for the first time, as it also noticeable Vicky's acting debut, who is a businessman by profession. Earlier, the show's makers released a promo of the same today on their official Instagram handle. The latest promo of the show, Smart Jodi is just around the corner on social media and has received mixed responses from the viewers.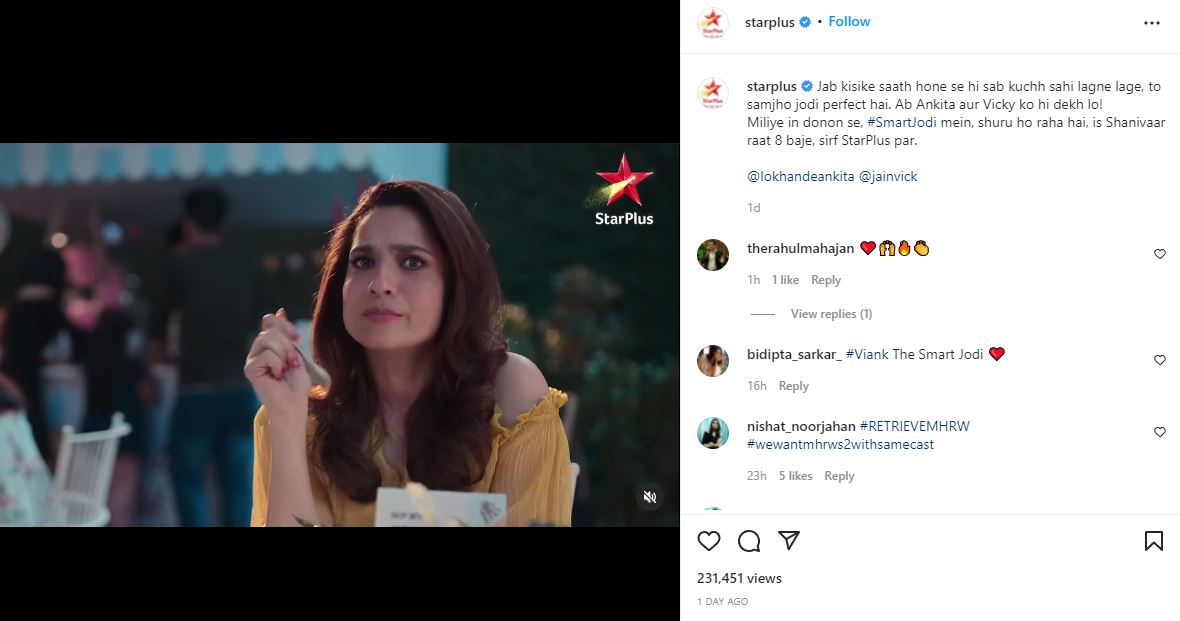 In the promo, Ankita Lokhande can be seen massively applauding her husband, Vicky Jain. Ankita Lokhande opened up that when she was going through one of the rough phases of her life, her boyfriend, Vicky was the one, who had supported her. Moreover, she states that Vicky gives the true meaning of love. Further, Ankita accepted that no one in her life had loved her like the way her life her husband Vicky, has. She expressed: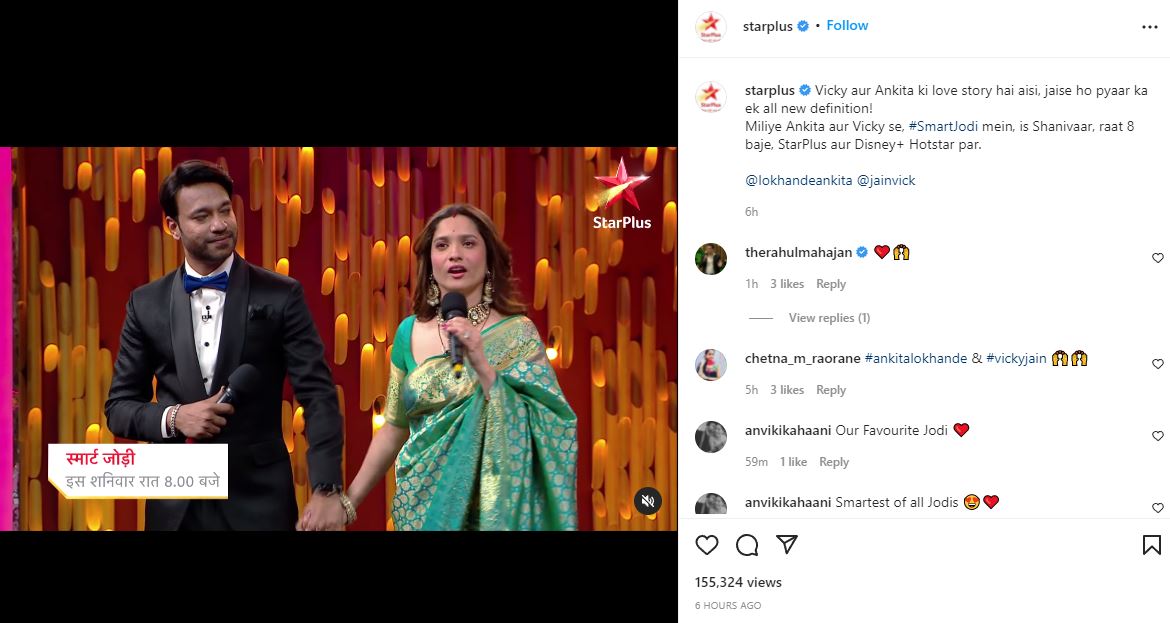 "I was going through a very bad phase. Every girl needs a partner who stands by them in their most difficult times, and when Vicky proved he was there for me throughout. I used to have different ideas of love that it should be a certain way, but thanks to Vicky, I've understood a new definition of love. No one has loved me like the way he has."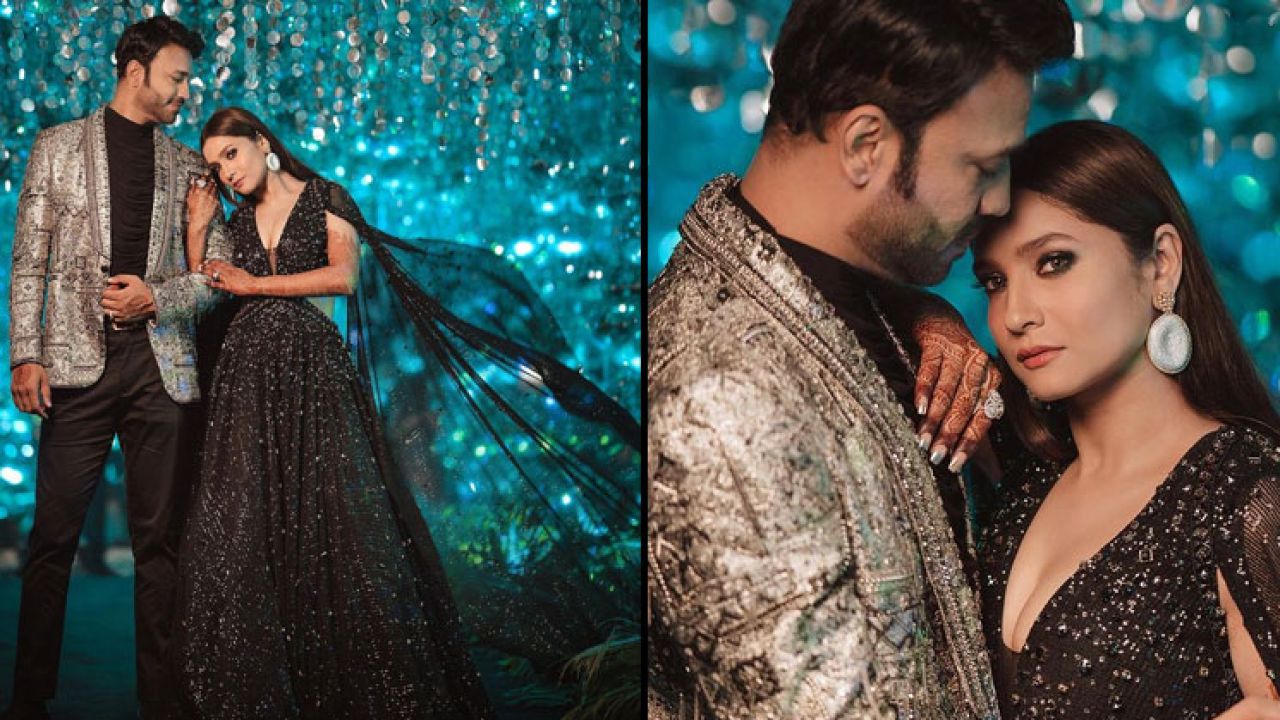 Ankita Lokhande's lovable statement for her husband, Vicky Jain, wasn't acceptable to some netizens, who started trolling her emotionally by bringing her late ex-boyfriend, Sushant Singh Rajput's name in the context. Ankita's husband, Vicky, to remind Ankita of Sushant and trolling her for not being loyal to the late actor Sushant Singh Rajput, netizens tried their best to distort Ankita and Vicky's happy married life.
In a conversation with The Indian Express, Ankita had hit out at the trollers and had also given a humorous reply. She had stated: "Meri shaadi hai, main nahi dalungi toh kaun daalega. There are few people who are just jealous and negative and can never be happy for others."