Ankita Lokhande Hosts A Makar Sankranti Bash At Her Lavish Home, Dons A 'Marathi Mulgi' Look: See Here!
Ankita Lokhande and Vicky Jain, who share a beautiful home, conducted a private Makar Sankranti party on January 15, 2023. Look at examples of the same! With her husband, Vicky Jain, popular actress Ankita Lokhande is currently enjoying the best of times. Ankita and Vicky tied the knot on December 14, 2021, and began their eternal adventure together.
Fans of the pair have been fixated on them as a result of the couple thrilling them with glimpses inside their passionate married lives. Ankita and Vicky never pass up the opportunity to share in a festival together, and this time was no exception.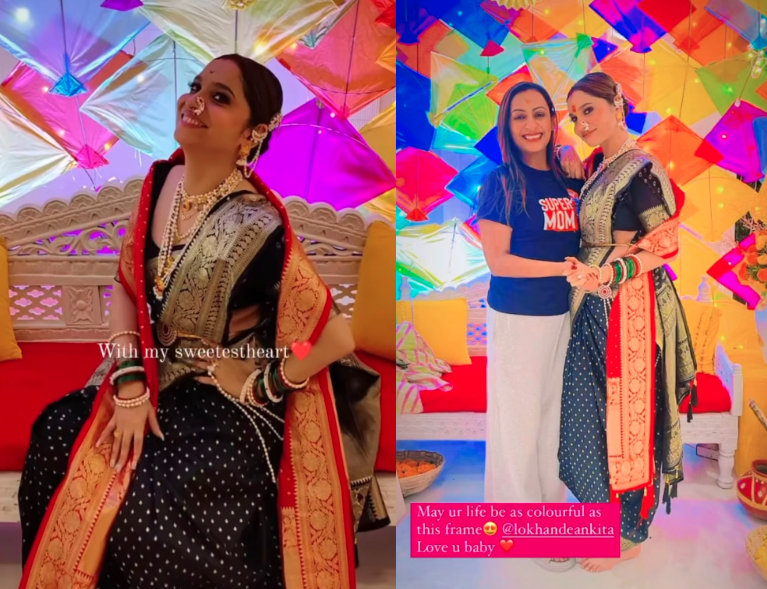 Ankita Lokhande hosted a Makar Sankranti party at her lavish home
Vicky Jain and Ankita Lokhande celebrated a special Makar Sankranti festival in their luxurious house on January 15, 2023. The pair furnished their home with eccentric furnishings and impressive lighting, just like they did for every event. The actress shared snippets of the party on her Instagram stories, giving us an inside look at her joyous celebration. The entire area was decked out with colourful kites and paper-cutting decorations, which gave the house a lovely yet dynamic appearance.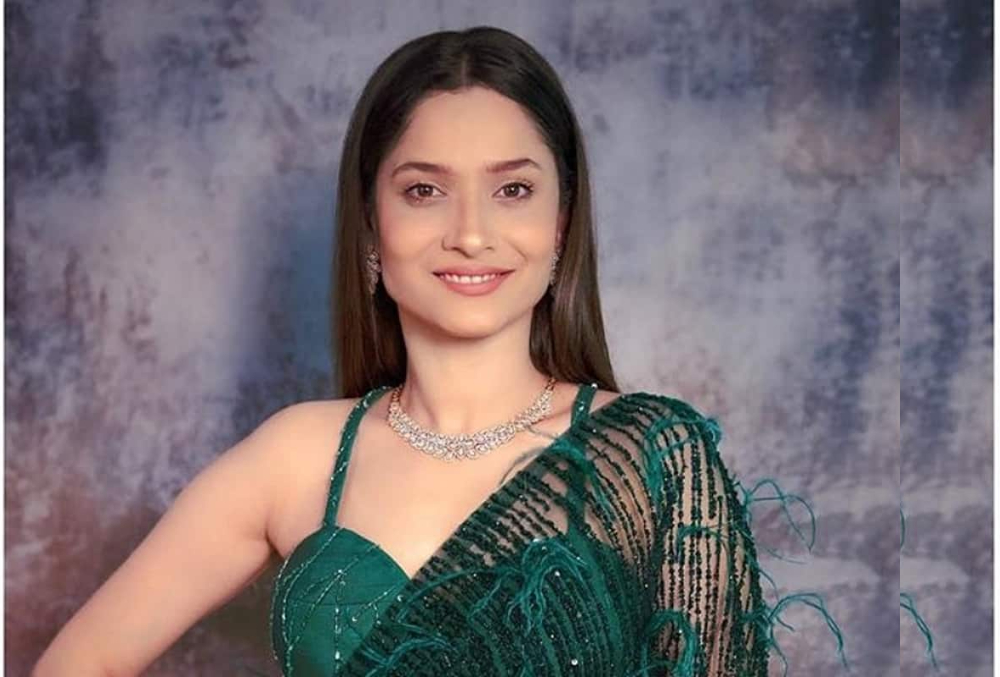 Ankita Lokhande's look at the Makar Sankranti celebration
Ankita Lokhande dressed as a traditional Marathi mulgi for the private event. The actress complemented her appearance with pearl and floral jewellery while wearing a Banarasi saree in a dark colour. Her saree's pallu had a red hemline, and its six yards were framed by a wide golden border. Ankita was perfectly dressed, her hair neatly pulled back in a bun. Vicky, her husband, contrasted her by dressing in a black kurta-pyjama and matching waistcoat to suit her appearance.
Ankita Lokhande performs the rituals with hubby, Vicky Jain on Makar Sankranti 
Ankita Lokhande and Vicky Jain could be seen participating in Makar Sankranti traditions in one of the videos. The cute duo, decked out in their respective ethnic garb, were spotted performing aarti and donning tilaks on her close friend Aparna Dixit's forehead. Aparna looked stunning when she arrived at the party wearing a pink bandhani suit. Ankita was seen blessing Aparna with the holy water and presenting her with prasad while beaming with love and happiness. Watch the video below: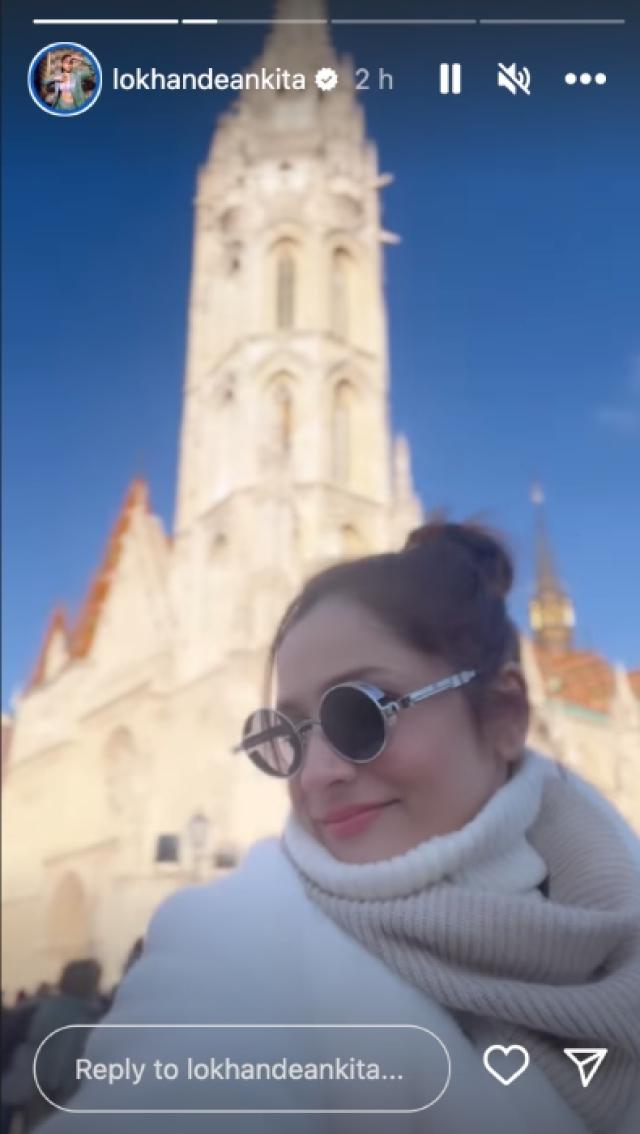 Ankita Lokhande and Vicky Jain took a romantic honeymoon before celebrating their first wedding anniversary, and they flew to their destination together. The actress gave her followers a preview of her honeymoon journals on December 13, 2022 by posting them on her Instagram account. Ankita was dressed to the nines in the photos, accessorising with a pair of sunglasses and a long, white-hued coat that was fluffy. Vicky, her husband, was seen posing with her for some gorgeous photos when they were both wearing similar outfits, with a majestic castle serving as the background. The photos were indeed too romantic to pass up!