Bollywood actress Alia Bhatt looked stunning while promoting her forthcoming movie, "Brahmastra," in a custom-made costume. However, Karan Johar, the film's producer, received a tonne of flak for utilising her unborn child for the same. Alia Bhatt and Ranbir Kapoor, one of Bollywood's most beloved couples, are getting ready to experience motherhood for the first time. Due to her commitment to her career during her pregnancy, Alia serves as an example for all working mothers. Alia occasionally makes brief public appearances, promotional events for her future movies, interviews, and public engagements while sporting her growing baby belly.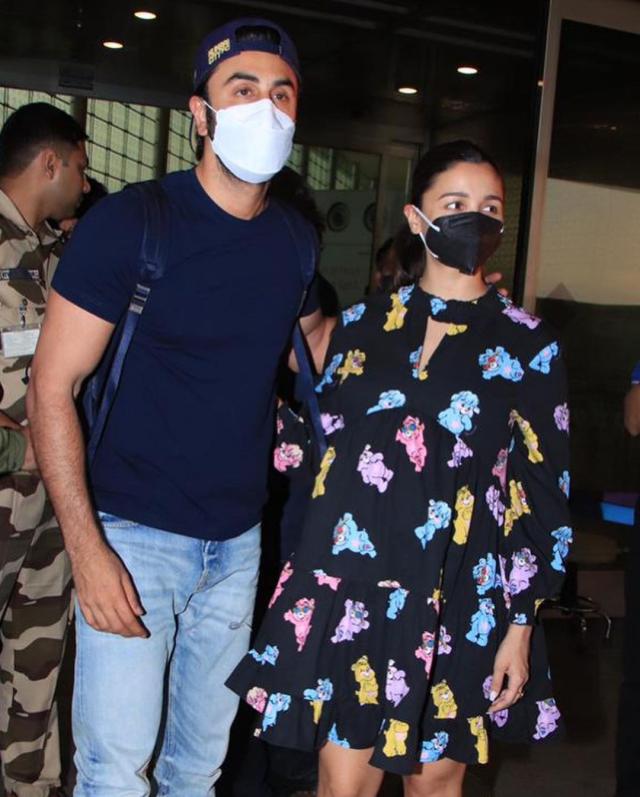 On September 2, 2022, Alia Bhatt and her adoring husband were sighted at one such Brahmastra advertising event in Hyderabad. Prior to that, the couple was photographed together at the Mumbai airport on September 1, 2022. In denim, a blue cap, and a blue t-shirt, Ranbir looked sharp. However, Alia Bhatt's plump appearance in a black dress with a teddy bear motif that showed off her pregnant tummy and blue flat-form sandals attracted our attention. See the couple peeks below:
On September 2, 2022, Alia Bhatt attended a promotional event for their next movie, Brahmastra, in Hyderabad with her husband, Ranbir Kapoor, and other cast members, including Karan Johar and Nagarjuna, among others. Alia Bhatt chose a gorgeous rani pink suit with gotta patti embroidery from the Abu Jani and Sandeep Khosla collections for the occasion. She complemented her appearance with understated makeup, a black bindi, silver jhumkis, and jhootis. Alia's clothing also had a customised 'Baby on Board' inscribed, which caught our notice and made us swoon. Check it out: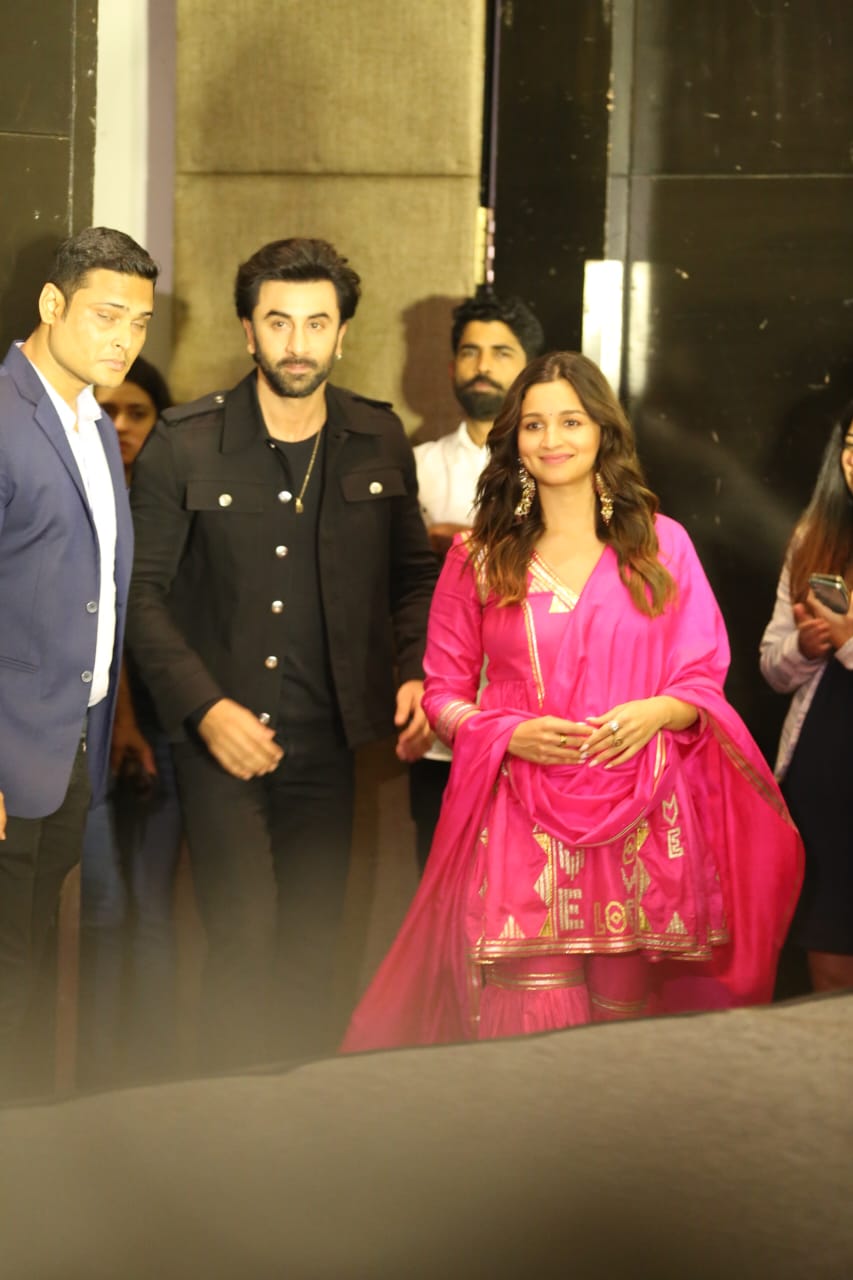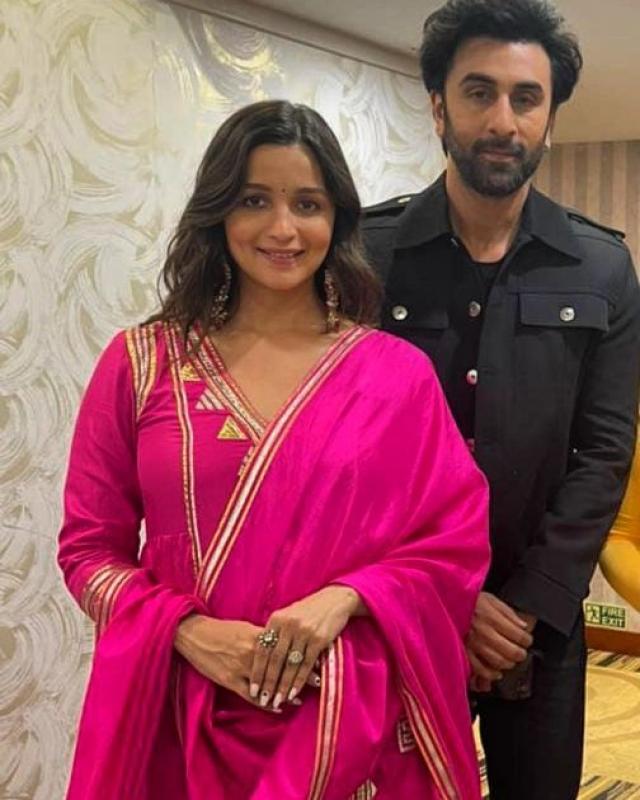 During the ceremony, Alia was requested to reveal the personalised writings on her clothing by Karan Johar, who motioned toward Alia. The actress turned around too cutely and showed off the label. A significant group of internet users, however, took issue with this action and teased Karan for utilising Alia's unborn child in their movie's promotion. Some have criticised Alia and others for utilising aspects of their personal lives to promote their movies. Look at the feedback:




For the uninitiated, Alia Bhatt had revealed her pregnancy to the public on June 27, 2022. On her Instagram feed, she posted two adorable images. The first image showed Alia and Ranbir examining the computerised sonography data for their unborn child. A family of lions appeared in the next image, which was a tribute to the couple's impending parenthood.