Alia Bhatt Runs To Greet Mother In Law Neetu Kapoor At Sidharth Malhotra And Kiara Advani's Reception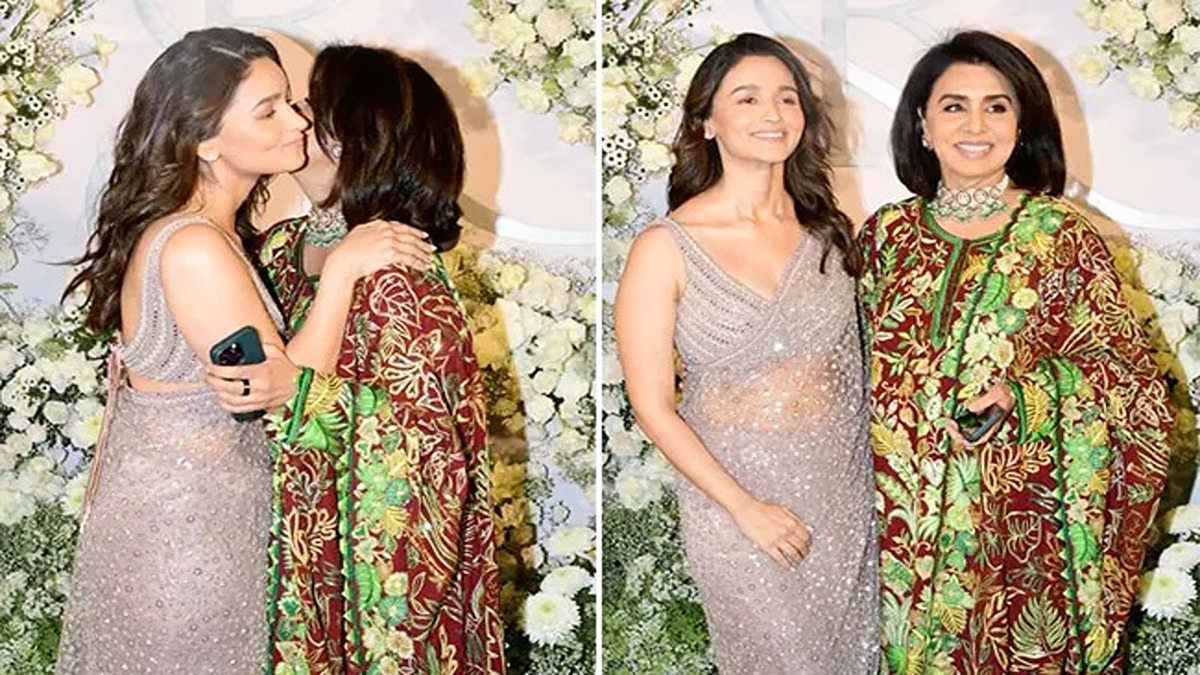 Kiara Advani and Sidharth Malhotra's reception was a star-studded affair. All the who's who of the industry attended the wedding reception of the two stars. Amongst all the big names, Alia Bhatt was also seen attending her ex-boyfriend's reception with friend Ayan Mukherjee. Later, the diva was joined by her mother-in-law at the party.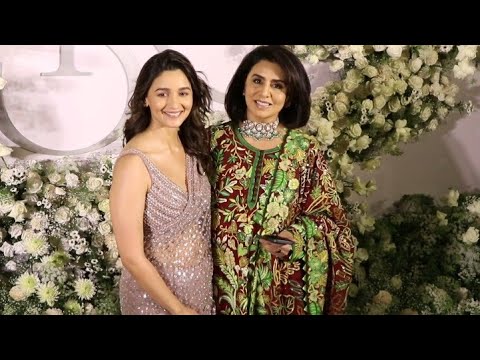 Alia Bhatt did not accompany her actor-husband Ranbir Kapoor to Sidharth Malhotra and Kiara Advani's wedding reception in Mumbai on Sunday. When the star noticed her mother-in-law Neetu Kapoor at the reception, she hurried to hug her and the two posed for the photographers together. Later, Neetu posted a video of their encounter on Instagram Stories, referring to Alia as "MIL ki Dil" (mother-in-heart). law's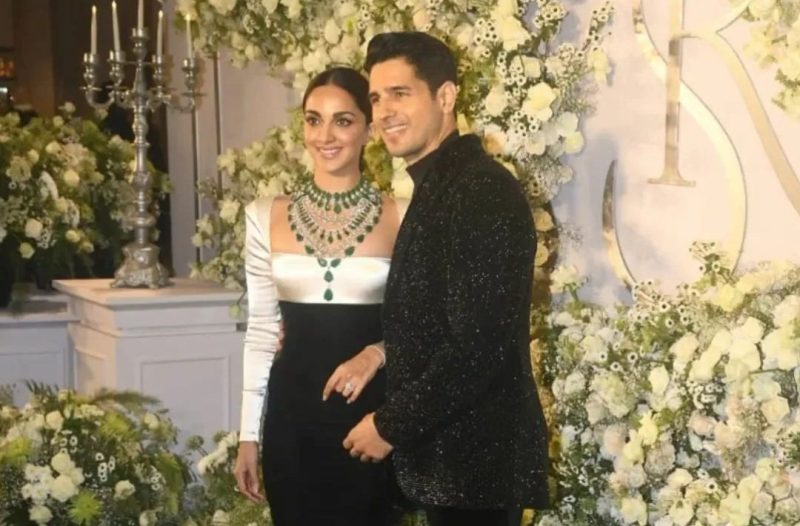 Alia was dressed in a shimmering beige saree with little jewellery. Neetu Kapoor looked stunning in a red and green salwar suit. Alia rushed to greet Neetu as soon as she saw her. The two exchanged pleasantries and a hearty hug before posing for photos with a huge smiles on their cheeks for the photographers. After posing, they both went out together.
View this post on Instagram
As soon as the video of the two was out, the fans started praising the 'Student Of The Year' actor. "Ranbir Kapoor is really lucky to have Alia in his life," wrote one user. "Neetu Kapoor has got the best daughter-in-law for sure," mentioned another user. "They indeed share a great bond which is quite visible here," mentioned another Instagram user. On the work front, Alia is yet to announce her next project after delivering her daughter Raha in November last year.