Brahmastra is mentioned in the most recent road safety bulletin from the Mumbai Police. Take a look at Alia Bhatt's response. When it comes to using memes to spread essential messages and raise awareness, Mumbai Police's social media account is the most inventive. Mumbai Police is adept at using social media and staying current with emerging trends.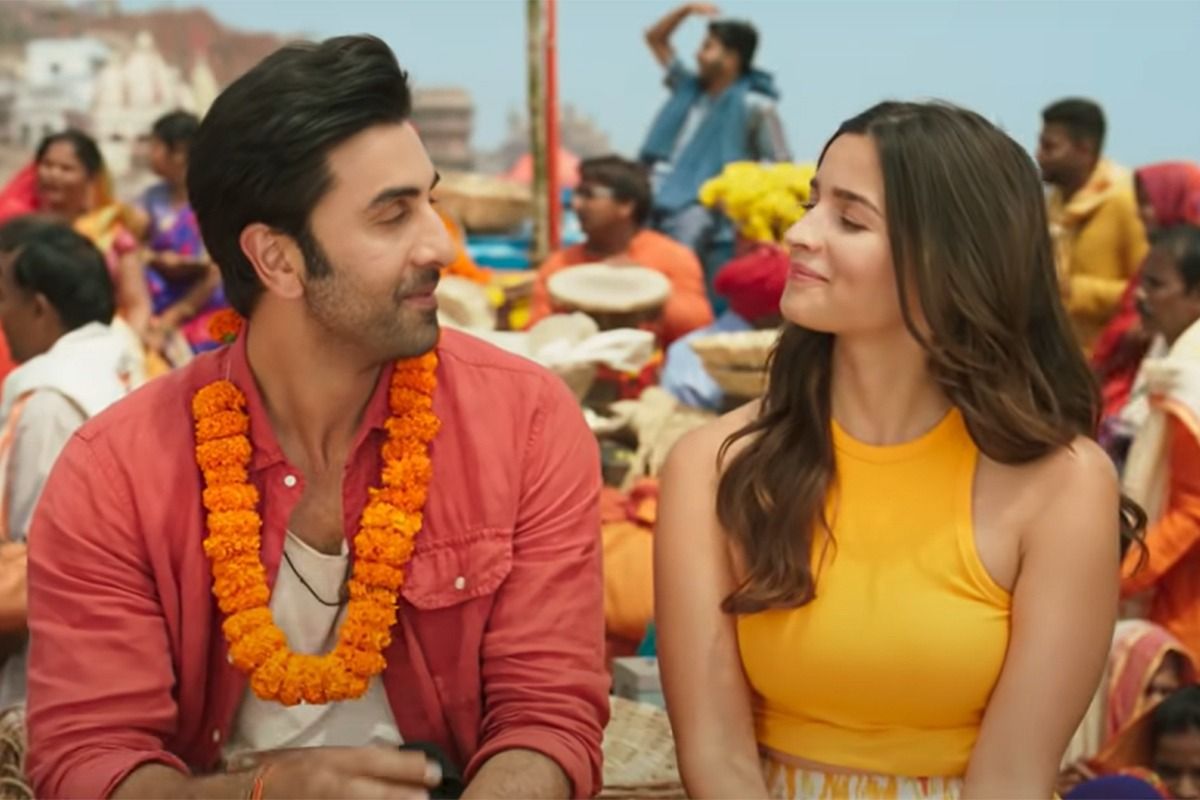 Mumbai Police took advantage of the popularity of the Brahmastra movie starring Alia Bhatt and Ranbir Kapoor to raise public awareness by making a reference to it. They posted a clever meme about driving safety that included some clever allusions to Brahmastra, and it had Alia Bhatt in tears! The most recent post promoting road safety from the Mumbai Police was shared by Alia Bhatt on her Instagram story. The posting says, "Even if you have a Vanar Astra, don't jump the signal. Even if you have a Nandi Astra, don't use the strength on the accelerator." 
Still, there's more! Additionally, Mumbai Police added a clever caption to the photo that stated, "Junoon' & 'Raftaar' can put your 'Universe' at risk. Driving safely is the biggest 'Astra' forever." Mouni Roy portrays Junoon in the film, and Shah Rukh Khan is portrayed as the keeper of Vanar Astra. Anish Shetty, a character played by Nagarjuna, receives Nandi Astra in the meantime.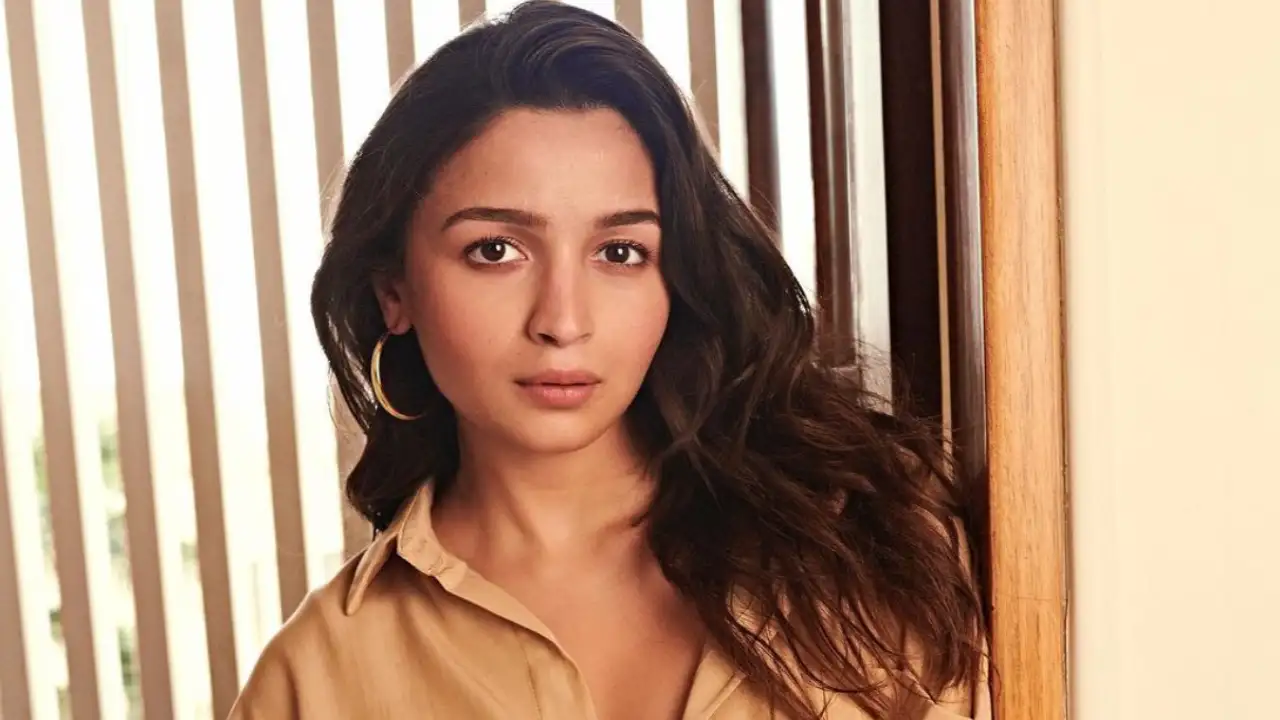 Take a look at Alia Bhatt's reaction to the meme when she shared it by adding the emoji for laughter and the word "Epic."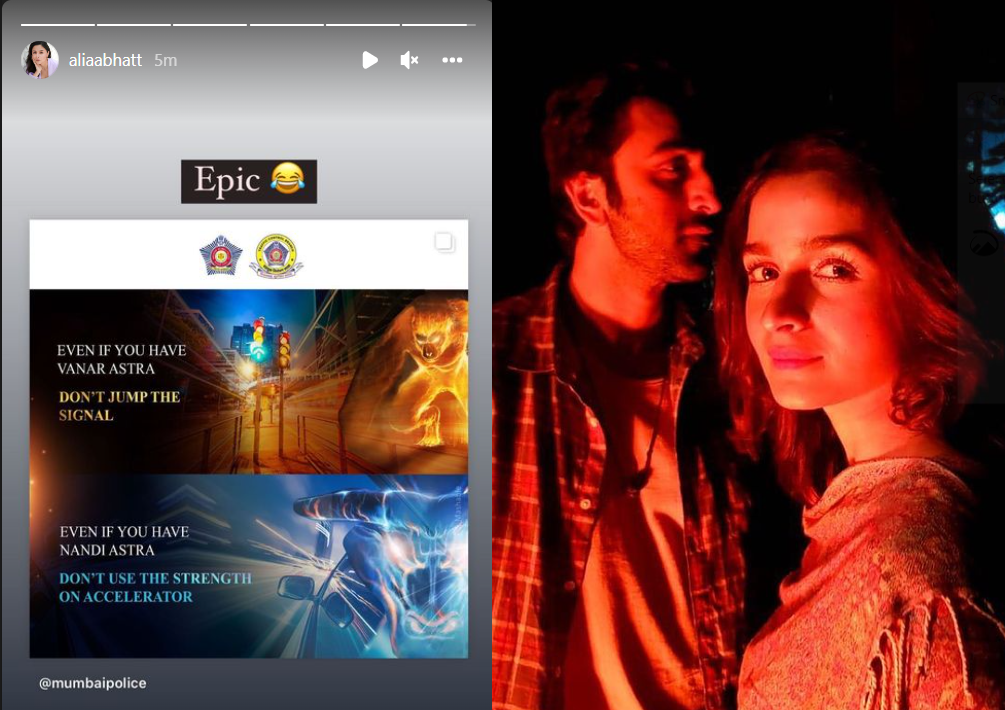 Unsurprisingly, internet users were really impressed with the original meme. "Ultimate inventiveness level," one user stated in a message on social media."FANTASTIC!!" Meanwhile, Alia Bhatt sent a photo on her Instagram account yesterday to express her joy after Brahmastra earned Rs 225 crore worldwide. She wrote, "A weekend full of light and our hearts full of love. SO grateful for our audience."
Brahmastra, a film produced by Star Studios and Dharma Productions, debuted in theatres on September 9 in Hindi, Tamil, Telugu, Malayalam, and Kannada.