Akanksha Puri Says She Never Dated Mika Singh, Slams Trolls For Calling The 'Swayamvar' Scripted: Checkout!!!
The winner of "Swayamvar Mika Di Vohti," Akanksha Puri, responded to haters who claimed the programme was pre-planned and scripted. The singer Mika Singh's television programme, Swayamvar Mika Di Vohti, has generated a lot of excitement over the last few days. 14 contestants from various states competed in the reality programme, which was centred on finding Mika the ideal wife.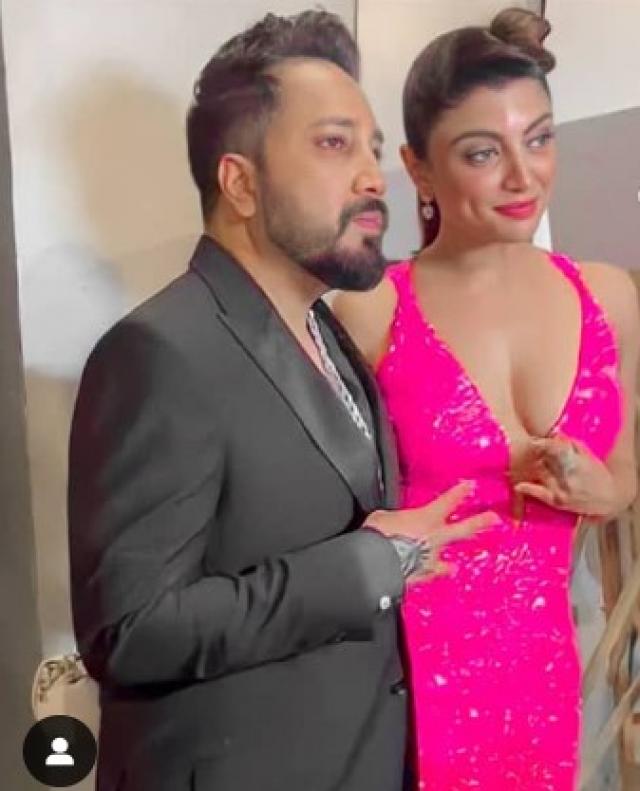 Actress Akansha Puri, a close friend of Mika's, entered the competition as a wild card in the middle and ended up winning. By the end of the competition, Mika had chosen Akanksha above the other contestants. The couple Mika Singh and Akanksha Puri made their first public appearance and smiled at photographers on July 25, 2022. For their first public appearance as a pair, Mike wore a blue shirt underneath a black coat, while Akanksha chose a pink outfit. They were mocked on social media for their lack of chemistry; some even claimed that the show was manufactured.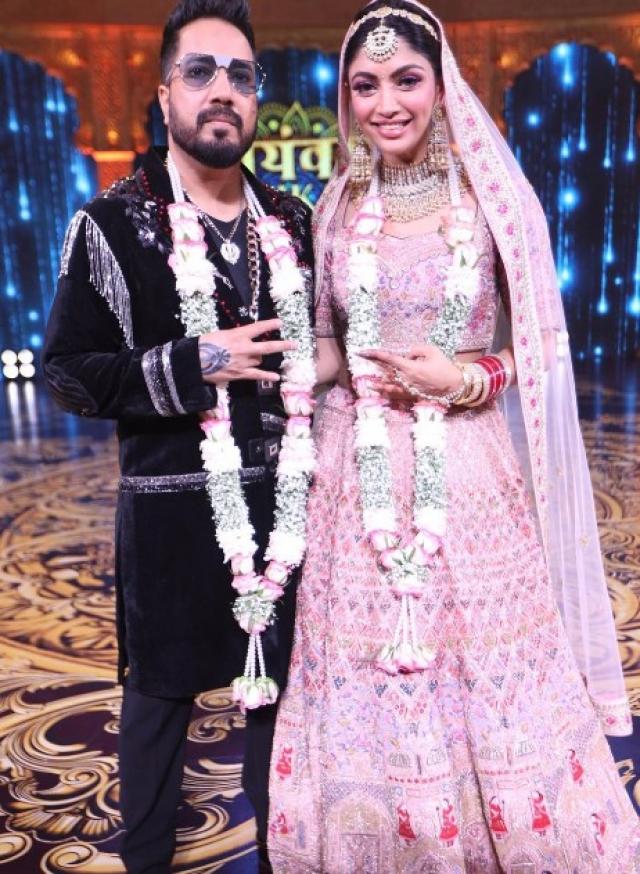 Akanksha Puri responded to the haters who claimed the programme was staged in an interview with ETimes. Akanksha revealed that she never dated Mika Singh and that her appearance as a wild card was also unplanned. "My entry in the show was not planned. In fact, he was surprised when he saw me as a wild card contestant. Mika and I have been friends, but we haven't dated or romanced each other. Marriage is a big decision, so one has to think a lot before taking the plunge. You can't get married just after completing some tasks on a show."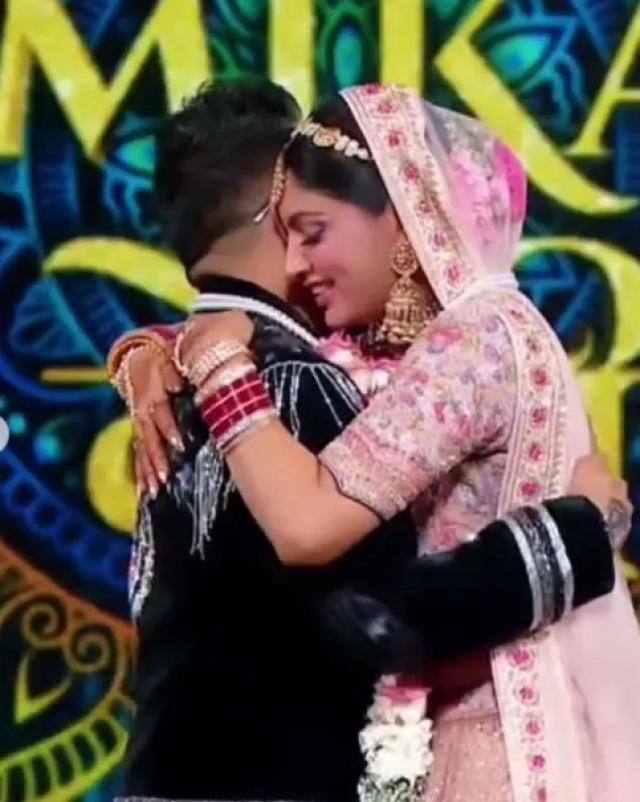 On July 26, 2022, Akanksha uploaded swoon-worthy photos of herself with Mika Singh on her Instagram page, confirming that she had won the competition. Akanksha was gorgeous in her bridal dress, which was a baby pink lehenga. Mika was dressed in a black bandhgala and matching trousers. As they posed for shots, the couple appeared to be a match made in heaven. She had titled the pictures as follows: "Here's to our New Beginnings @mikasingh."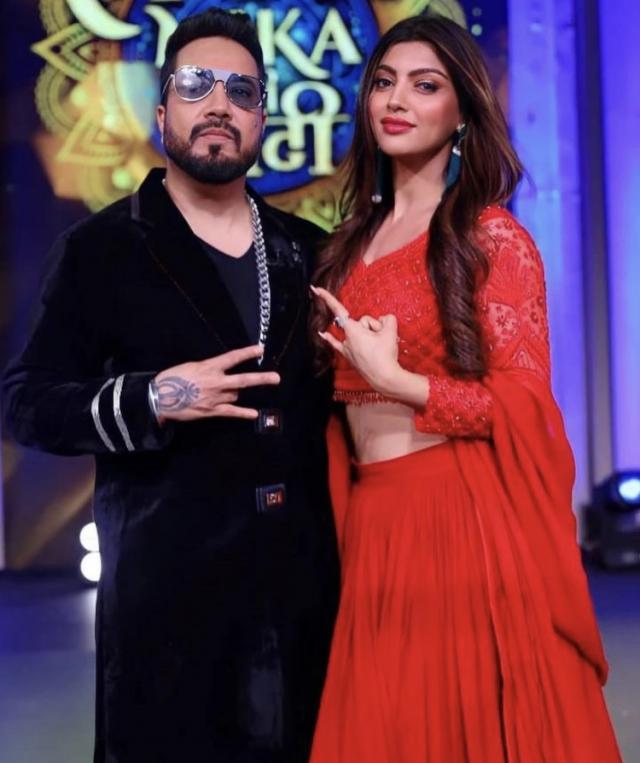 Akanksha Puri had previously discussed her satisfaction at finding a life mate in her friend, Mika Singh, during an interview with ETimes TV. Akanksha said that she couldn't wait to party with her fiancé, Mika Singh, in the city. In relation to the same, she had said: "It's been quite long since I dated someone, I am so happy I have romance in my life now which I was majorly missing. I want to go all out this time. We definitely are a very powerful couple and we are all set to paint the town red with our love story."
On the professional front, after winning the competition programme Swayamvar Mika Di Vohti, Akanksha Puri is enjoying success.