After Two Decades Of Romance, 'Marry Me' Actress, Jennifer Lopez Ties Knot With Ben Affleck: Pictures Inside!!!
#Bennifer got married on Saturday after 20 years of sizzling chemistry and romance. Jennifer has been married three times and got married to her long-time love, Ben in Las Vegas.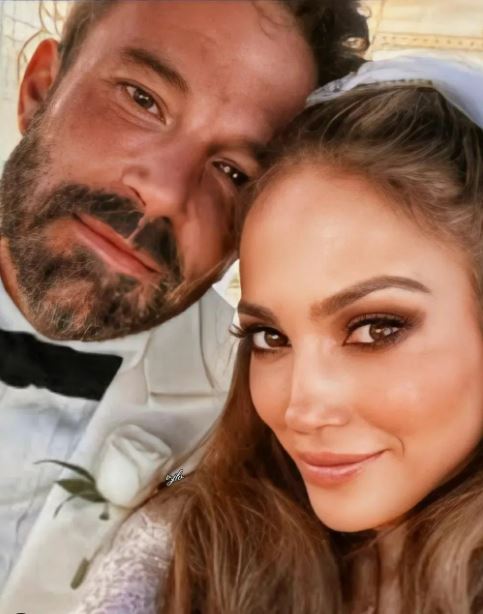 The two got connected for the first time in 2002 on the sets of 'Gigli.' Though the movie flopped because there was no chemistry between the two, the story was something else off-screen. J-Lo filed for divorce from Cris Judd, her second husband, and went public with Ben. The couple got engaged but called off the wedding due to "excessive media attention." In 2004, the duo announced their official breakup. Lopez married Marc Anthony while Affleck moved on with Jennifer Garner.
In April 2022, after getting spotted together in 2021 and making appearances in public, Ben proposed to Jennifer and they got engaged for the second time after almost 20 years. Lopez revealed that the actor popped the question nearly two decades after their original split and that she was happy about how things took place. Reportedly, Affleck was spotted in a white SUV, supposedly visiting Lopez to propose to her. In a video message, Lopez showed off her huge, green diamond engagement ring, saying, "You're perfect." She also teased the "major announcement" with a video on Twitter on April 8. "So I have a really exciting and special story to share…" the singer told her followers.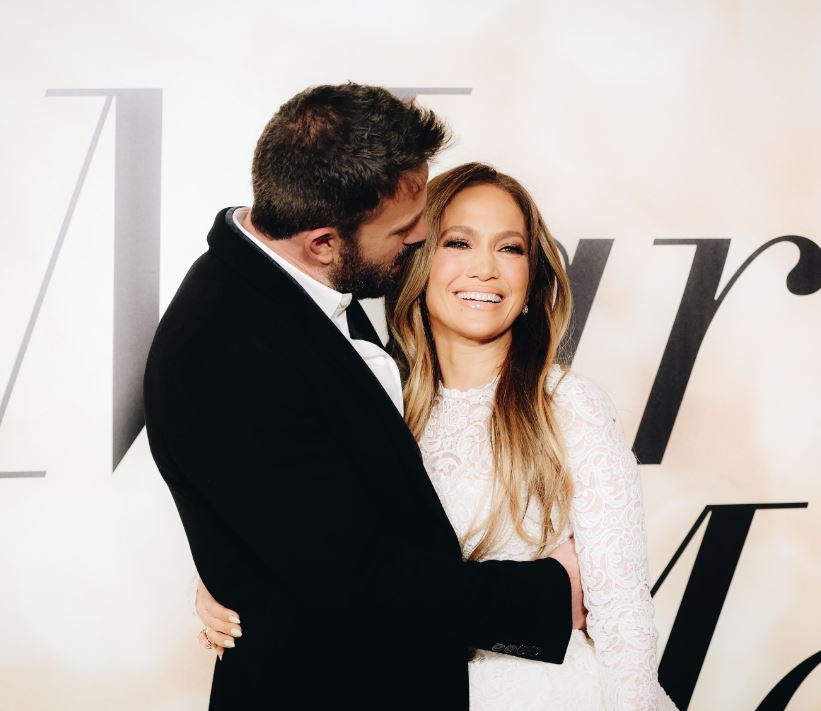 The Marry Me star said, "We are trying to keep our relationship private because we still remember the publicity circus of our early '00s romance." "I think what we learned from the last time is that love, when you are lucky enough to find it, is so sacred and special and you have to hold a little bit of that privately and that's what we've learned," Lopez said during an appearance on Today. "But we're very happy if that's what you wondering about."
On July 17, 2022, the Us confirmed that the pair had obtained a marriage license on Saturday, July 16, before their walk down the aisle in Las Vegas. They tied the knot at The Little White Chapel just after midnight. "Stick around long enough and maybe you'll find the best moment of your life in a drive-through in Las Vegas at 12:30 in the morning in the tunnel of love drive-through with your kids and the one you'll spend forever with," said Lopez.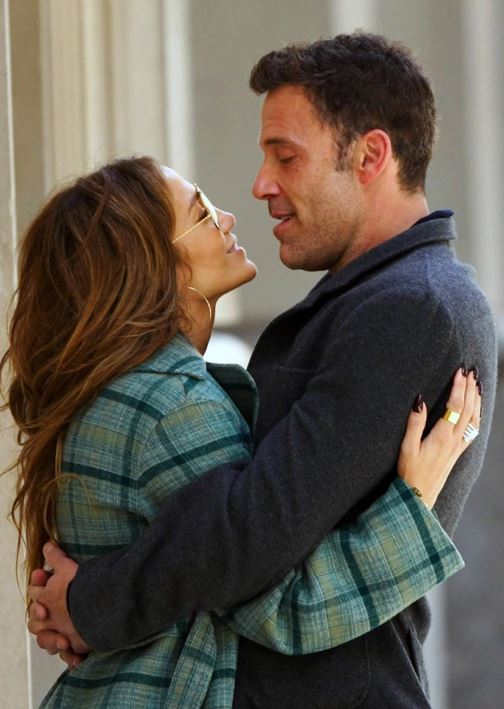 The 52-year-old bride wore a white textured long gown paired with a simple bracelet and a pair of earrings. She styled her hair in long curls, neutral-toned smoky eyes, nude cheeks, and lips. For her second dress, she wore a white, off-shoulder dress with sheer lace sleeves. The dress was accessorized with the same earrings and bracelet from her first look. She added a dainty necklace as well as a veil pinned to the back of her head.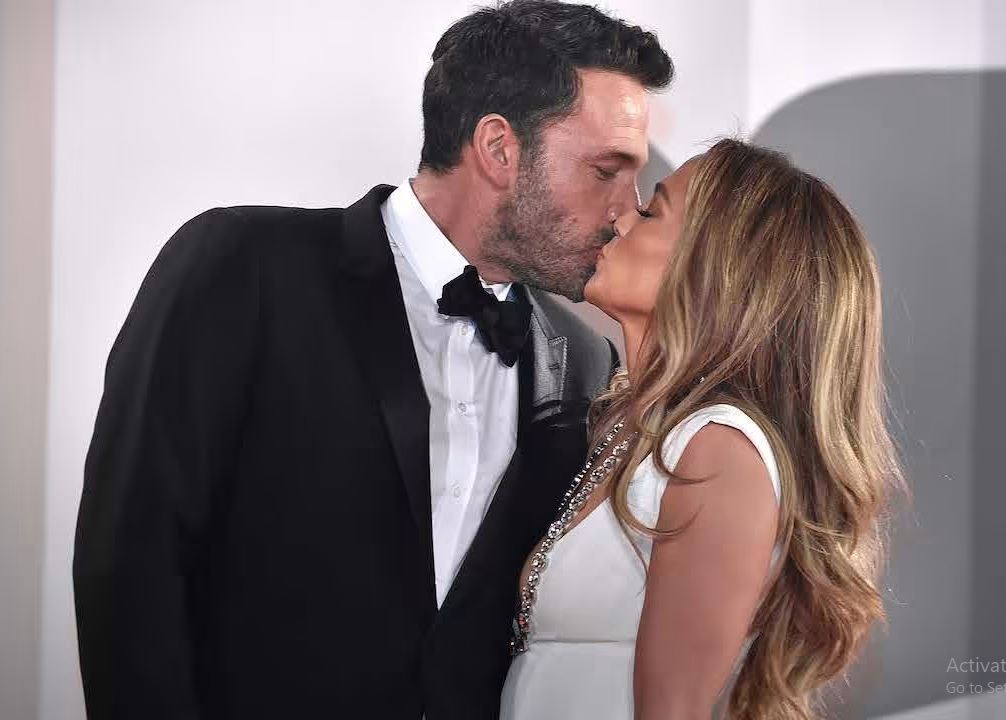 On the other hand, the 49-year-old groom chose to keep it simple with a cream suit jacket paired with a black bowtie.
The couple seemed to be on the ninth cloud after they got married.