Aamir Khan's Daughter Ira Khan Reveals "Clinically Depressed For Four Years"; Suhana Khan's Post Also Grabs Attention
A lot has been going around in our community that has forced people to open up about mental health and well-being. There have been numerous people opening up about their state of mind to people. One among them is Aamir Khan's daughter Ira Khan. Recently, she opened up about being clinically depressed for four years. She wrote a long post with a video that had her talking about her mental health.
She wrote the post with a caption,  "A lot has been going on, a lot of people have a lot to say. Things are really confusing and stressful and simple and okay but not okay and… life altogether. There's no way to say it all in one go. But I'd like to think I've figured some stuff out, or at least figured out how to make it slightly more understandable. About mental health and mental ill-health. So come with me on this journey… in my awkward, quirky, sometimes-baby-voice-y, as-honest-as-I-can-be… way. Let's start a conversation. Happy World Mental Health Day."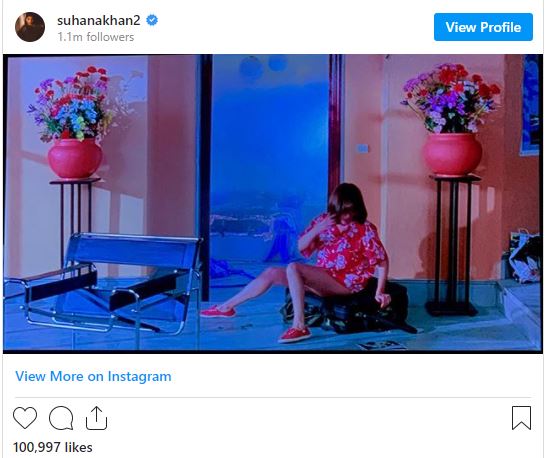 Now, Ira is not the only one. Recently, Shahrukh Khan's daughter Suhana Khan also shared her displeasure of getting trolled for her looks. She had stated a post which talked about colourism and how it should end. She went on to state that she has been a victim of trolling because of her color. People have been calling her ugly because of the same and there have been days that it affects her mental well-being.
Now, Suhana Khan has shared yet another post on her profile. But it's not one of the glamorous pics. It's a still from Pedro Almodovar's Spanish film 'Women on the Verge of a Nervous Breakdown'. She shared the still with the caption being the title of the movie.