5 Dark and Dirty Secrets About Ajay Devgan
Some people age like fine wine and Ajay Devgan is one such actor. Even now his acting skills and personality can give younger actors run for their money. Being a public figure his private life has also been under the media radar because we being Bollywood junkies are interested in their private life too. Though Ajay is pretty happy in his personal and professional life. Here are some interesting facts about him that might make your jaws drop.
He Went To Jail Two Times:
Ajay used to call himself the "Gunda of his college". He had also revealed that he carried his father's gun to college and it was illegal. He also went to jail two times.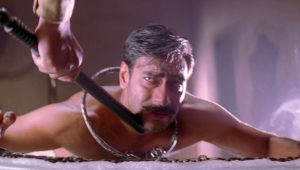 When His Marriage Went For A Toss
Ajay Devgan and Kajol's marriage has been rock solid but there was a time Kajal was ready to break off their marriage because of his growing intimacy with co-star Kangana Ranaut.  However, Ajay in tried to save his marriage cut all his ties with Kangana Ranaut.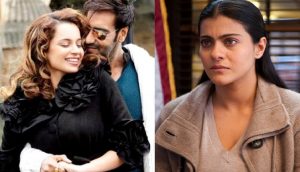 Ajay Devgan and Raveena Tandon
During the initial days of his career, Ajay Devgan and Raveena Tandon were rumored to be dating but soon they grew apart because of Ajay's closeness with his Suhag's co-star Karisma Kapoor. Their relationship ended on a bitter note.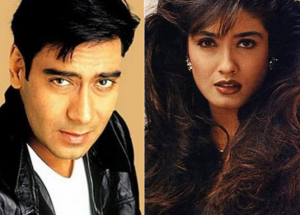 Ajay Devgan and Karisma Kapoor
After breaking up with Raveena Tandon, Ajay Devgan started dating Karisma Kapoor and the two were pretty happy with each other. But soon Ajay fell for Kajol and broke up with Karisma Kapoor.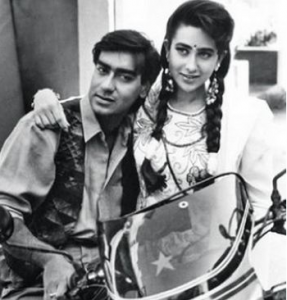 Name and Personal Life
Not many know that Ajay Devgan's name us Vishal Veeru Devgan. Apart from this there is one more interesting fact about Ajay Devgan he travels via private jet for shooting. Ajay made his debut as a childhood actor in Mithun Chakroborty starrer "Kalicharan"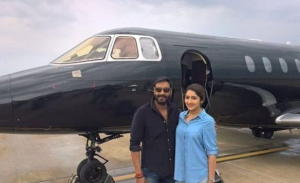 Stay tuned for more such gossips!