Tamannaah Bhatia Finally Reacts To Marriage Reports, Shares Her Businessman Husband's Picture: Find Out!
After months of media speculation about her marriage, well-known actress Tamannaah Bhatia responded by posting a photo of her successful businessman spouse to Instagram for her followers. The news of Tamannaah Bhatia's marriage are trending across all social media platforms and are being discussed by online users.nOn November 16, 2022, Tamannaah Bhatia posted a clip from one of her earlier reels on her Instagram stories, coupled with news that she was reportedly engaged.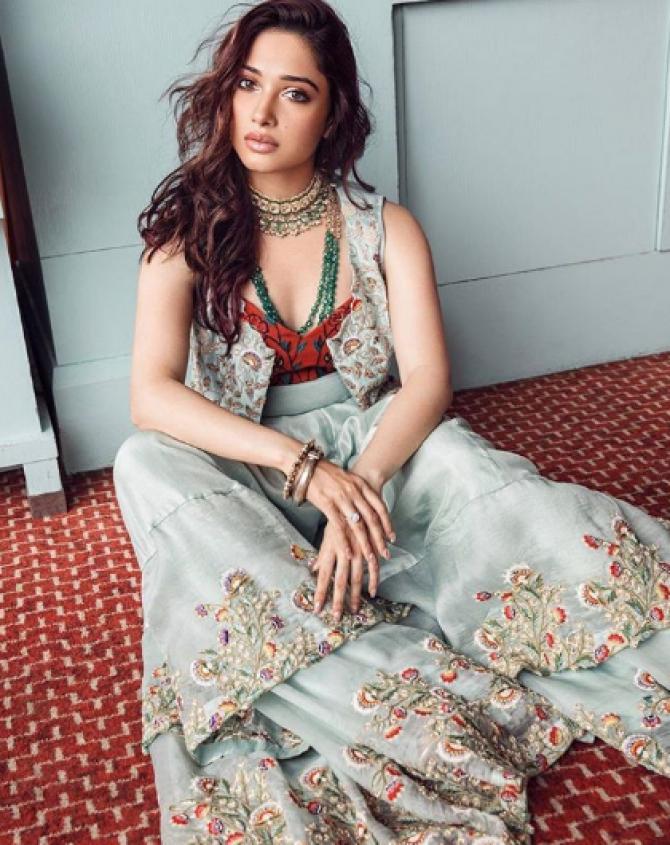 Tamannaah used the same reel and screenshotted the last few seconds of the video, when she can be seen dressed as a guy. Both her followers and the audience enjoyed Tamannaah's humorous response. She inscribed the following over the picture: "Introducing my businessman husband…@viralbhayani #MarriageRumours #EveryoneScriptingMyLife."
People who have speculated about her marriage over the years have often had the actress dismiss their rumours, which has caused them to retreat into their caves. For instance, there were numerous rumours that Tamannaah was engaged to be married to a doctor who was living in the USA back in 2019. According to reports, Tamannaah and her purported partner will attend a small wedding ceremony.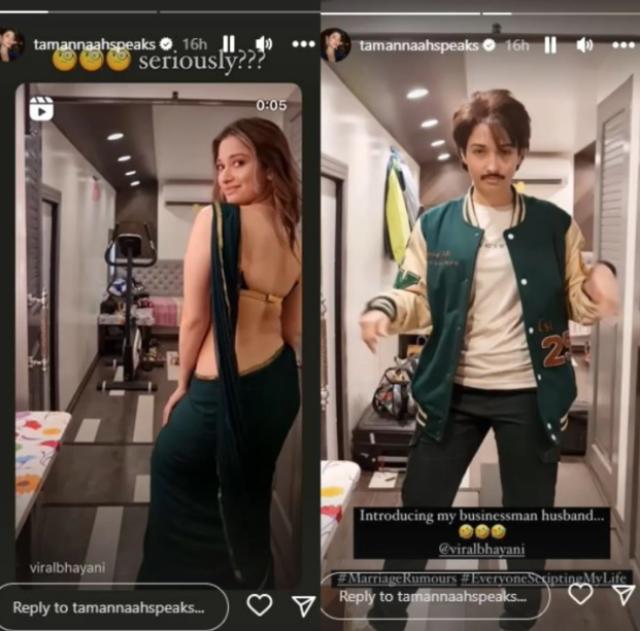 Nevertheless, Tamannaah Bhatia totally dispelled the rumours with a lengthy Instagram post when asked to explain the reality behind her marriage allegations in the media. The actress made it very clear that she was not engaged to be married and was not dating any American doctors. Tamannaah went on to say that her parents had always respected her freedom and personal space and that they had been very supportive of her. When considering the same, she had written: "One day it's an actor, another day it's a cricketer, and now it's a doctor. These rumours make it sound like I'm on a husband shopping spree. While I love the idea of being in love, I definitely don't appreciate baseless news when it comes to my personal life. I am happily single at the moment and my parents aren't groom hunting."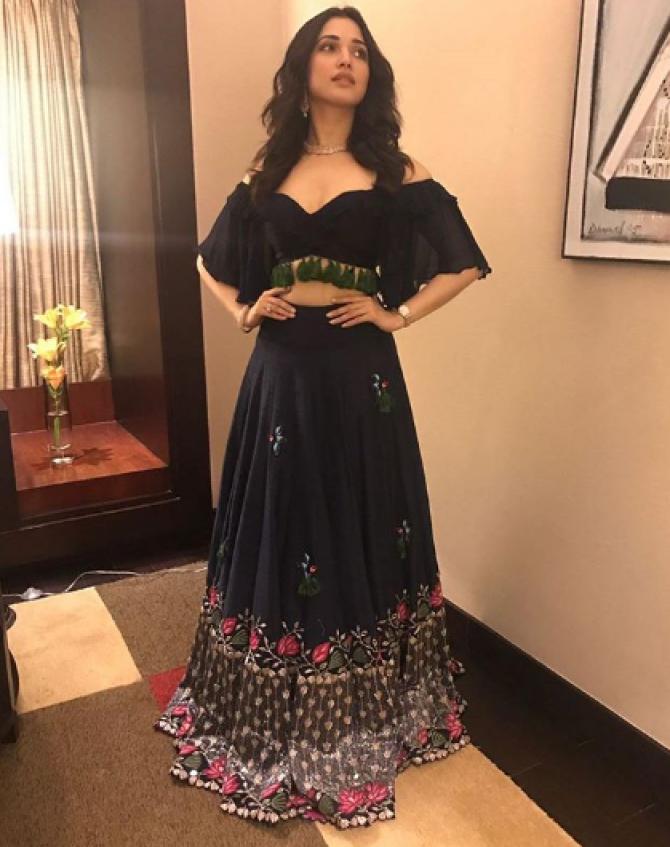 Tamannaah Bhatia continued in her post by stating that she will inform her admirers of her decision to be married the moment it was made. Marriage is still a long way off, the actress acknowledged, because she is so devoted to her work in film. Tamannaah also pleaded with people in her sincere letter to refrain from speculating on her personal life or such a sacred event as marriage since she thought such speculation to be rather insulting. Her message could be interpreted as follows: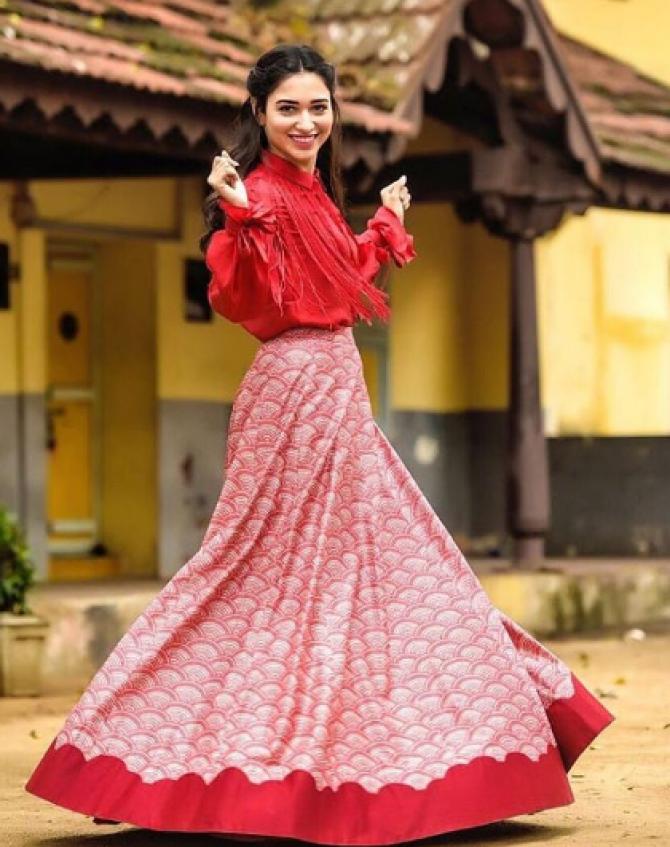 "The only thing I'm romancing right now are my cinematic endeavours. I really wonder where these speculations constantly crop up from when all I'm doing is shooting. It's really prejudicial and disrespectful. The day I decide on going down that road, I will announce it to the world myself because the institute is consecrated, it's not as casual as the numerous speculations being floated. I'd like to make it very clear for once and for all that marriage isn't on the cards yet and all these baseless rumours must be put to rest and are a product of someone's imagination."
On the work front, Tamannaah Bhatia will be next seen in the film, Bhola Shankar.